By Peter Egwuatu
Sentiments by investors remained bearish in the equity market, as the Nigerian Stock Exchange, All Share Index, ASI dropped further by 0.31percent to close at 35,288.23 points, amidst continued selloffs.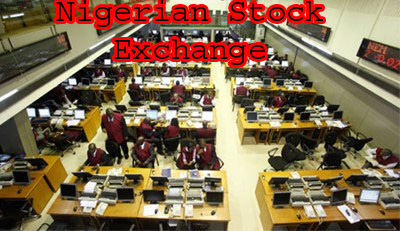 Accordingly, investors lost N40.5billion as the market capitalisation dropped by 0.35 percent to N12.9trillion. The market capitalisation had on Monday depreciated by 0.10 percent.
The Month-to-Date, MtD and Year-to-Date, YtD losses increased to -4.67 percent and -7.44 percent, respectively.
Sell pressure in the shares of Continental Insurance   (-9.47 percent), Guaranty Trust Bank (-1.42 percent), Eterna  (-9.72 percent ), and Berger Paints (-9.43 percent ) led to respective losses in the Insurance (-2.19 percent ), Banking (-1.05 percent ), Oil & Gas (-0.79 percent ), and Industrial Goods (-0.03 percent ) indices.
Meanwhile, returns in the Consumer Goods (+0.10 percent) Index remained positive, owing to gains in Unilever (+0.76 percent) shares.
Market breadth remained negative, with a wider margin as 33 losers and 13 gainers emerged. The top performers for the day were Mutual Benefit (+10.0 percent), CUSTODIAN (+9.9 percent) and Livestock Feeds (+9.5 percent) while ABC Transport led losers by -10.0 percent followed by , Union Diagnostic  -10.0 percent  and Eterna -9.7 percent )
Analysts at Afrinvest Research said: "In line with our expectation, the market maintained a negative close. We expect this trend to be sustained till midweek, however, we do not rule out the possibility of a rebound by week end as investors seek bargain hunting opportunities."
Analysts at Cordros Capital, a Lagos based investment firm said: "In our view, the continued selloffs call for cautious trading among investors, amidst absence of a near-term one-off positive catalyst in the short to medium term, as well as concerns in the political space, ahead of the 2019 elections. Negative sentiments towards emerging markets, following the US-Turkey trade spat (which led to a significant decline in the Lira), also poses a threat to domestic risky assets."