By Emmanuel Oloniruha
Abuja – The Progressive People's Alliance (PPA) said sack of Department of State Services (DSS) Director-General, Mr Lawal Daura, demonstrated that Constitution of Nigeria must be respected by all.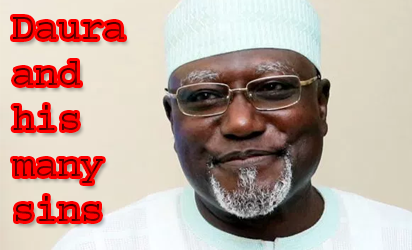 National Chairman of the party, Chief Peter Ameh, stated this on Wednesday in Abuja.
He said that the action of the Acting President, Prof. Yemi Osinbajo, was commendable.
Ameh said that the decision would also serve as deterrent to those who thought that being in position of authority, they could act against the Constitution and the will of the people.
"We, in the PPA commend the acting president for that decision that he took.
"We believe that what he did has lifted his status in the eyes of the nation. That has given him a status that is above a `talking' acting president.
"We hope in the nearest future he would rise up to the occasion and deliver on the people's mandate according to the Constitution," he said.
He condemned the Tuesday morning blockade of the National Assembly by operatives of the DSS, saying it was a rape on the country's democracy and unconstitutional move to deprive a legally constituted authority of its rights.
The chairman said that there was need for people and institutions, especially the security agencies, to understand that the executive, legislature and the judiciary were equal arms of government
"Apart from the fact that the executive controls the Police, Army, DSS and other security agencies, people don't understand that without the laws and Appropriation Act of the National Assembly, the agencies cannot exist or operate.
"Under the constitution of Nigeria the three arms are co-equal.
"But, because our democracy is still young and we are still learning a lot of things, most times people tend to adjudge that the executive is superior to the two other arms."
Ameh, who is also the Secretary, Coalition of United Political Parties (CUPP), said that the law of separation of powers must be adhered to in a democratic government and that Nigeria could not be an exception. (NAN)