By Isaac Olamikan
General Don Ikponmwen Idada (ret.) has thrown his weight behind the reform in the Nigeria Police through the change in the Special Anti-Robbery Squad(SARS) and the sack of the  Director General (DG) of the Department of State Security (DSS), Lawal Daura, but cautioned that such actions should not be taken hastily.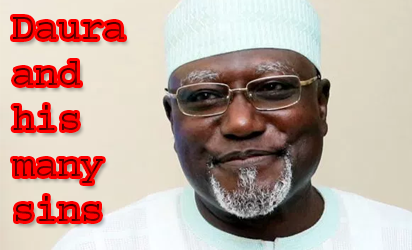 The ex-Provost Marshal of the Nigeria Army stated that much as he supports the action of the acting President, Professor Yemi Osinbajo, on the two issues, "it is always advisable that the principal(President Muhammadu Buhari) is made to be part of the decision taken to avoid such action having a serious devastating effect on the system."
General Idada said: "The order given by the acting President for immediate reform of the Special Anti Robbery Squad(SARS) is in the right direction in the sense there is hardly any Nigerian who is aware of the volume of complaints from across the country on the way and manner the SARS have been carrying out their assignment.
"The complaints have been enormous and from everywhere. So, the reaction of the acting President (Professor Yemi Osinbajo) is quite normal.
"Much as I welcome any change that will make any of our system to work better I will hasten to say that the speed assumed in this matter in terms of quickly renaming and restructuring the organization I think it would have needed the attention of the substantive president".
Subscribe for latest Videos