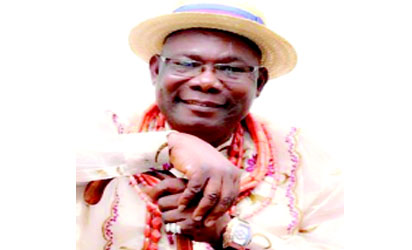 The Urhobo Progress Union, UPU, worldwide, has called on the Federal Government to, as a matter of urgency, put an end to the alleged land encroachment by PRESCO PLC on Ovre-Eku and Abraka lands in Delta State.
In a communique at the end of a meeting at the country home of The President-General, Chief Joe Omene at Mosogar, it noted that it has come to the notice of union that PRESCO, an agricultural conglomerate was currently encroaching on Urhobolands, warning that the union would not fold its hands and watch PRESCO take its ancestral lands.
The union warned that land dispute remained a delicate issue which should not be handled with kids gloves, adding that failure to handle it accordingly, it would degenerate to a situation.
The communique read in part :" PRESCO should forthwith, stop encroaching on Urhobolands (Ovre-Eku and Abraka) and obey court injunction until the National Boundary Commission reaches a decision.
" We are calling on PRESCO to steer clear of our lands or we will use every legal means necessary to resist PRESCO to a logical cobclusion.
The union, under the leadership of Chief Joe Omene as its president-general, warned Urhobos who were being used as moles to oppress its people to retrace their steps back or be orstracized.
On voters registration, it called on all Urhobos regardles social class, religious or political affiliation to register and collect their Permanent Voters' Card, PVC, since it is the only means citizens could enthrone and dethrone bad leaders.