National Universities Commission, NUC, has charged Vice-Chancellors of universities to publish the names of lecturers found wanting over allegations of sexual harassment of their students.
Executive Secretary of NUC, Abubakar Rasheed, gave this charge at the Redeemer's University in Ede, Osun State, yesterday.
He stated this in the keynote address he presented at the 33rd annual conference of Association of Vice-Chancellors of Nigerian Universities, AVCNU.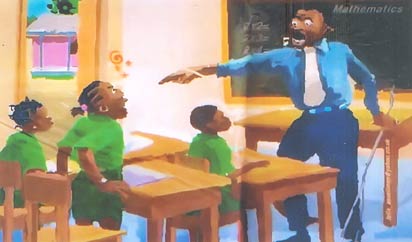 Rasheed, who spoke on the conference theme: 'Revitalisation of University Education in Nigeria," said since he took over the leadership of the NUC two years ago, he and his team had been working on reforms to improve university education in the country.
He said the reforms had been working and helping to reduce the ratio of corruption in the university system.
He, however, said the major challenge at the moment, had been allegations of sexual harassment by lecturers against their students.
He said: "Our major crisis now is sexual harassment.  Whether we like it or not, I want to charge the AVCNU at this meeting to make it a priority in the communique, to take a decisive action on this challenge.
"The universities should be willing to punish and stamp out the incidences of sexual harassment, because it is damaging to our collective reputation; and we just have to do something.
"Please say it and do it; and whenever you punish or sanction somebody in this regard, let your effort be duly publicised.
"Let the world know that somebody has lost his or her job because of sexual harassment or somebody has been demoted from being a Professor to lecturer1 because of sexually harassing a student.
"We, in the NUC, will be helping you.  We can be collecting the names of the offenders monthly and advertising in all the newspapers to expose them as culprits of sexual harassment, because we are determined to fight them."