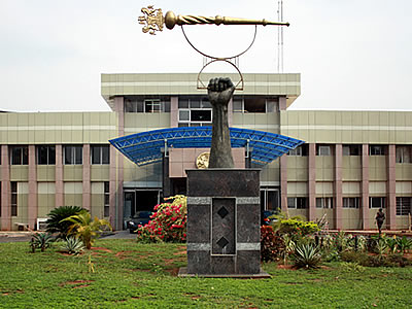 Prince Mike Ohwoyovwe Okumagba,  son of the late Okere Urhobo mornach, HRM Okumagba 1(of blessed memory), has formally declared his intention to contest for  the Warri South Constituency 11 seat under  the All Progressive Congress (APC) in 2019.
The Okere Urhobo prince who until his declaration was the Vice Chairman of the party in Warri South Local Government Area in  his address at Idama Hotel,Okumagba Avenue , Warri, explained that he joined the contest in order to give quality representation to the people of the constituent at the state House of Assembly by delivering the dividends of democracy to their door steps , saying that as a grassroots politician, he knows the problems confronting the area and that if given the mandate to serve he will proffer solutions to the problems.
He also stated that after his declaration at his home ward ,he will do so in the other five wards in the constituency, saying that he ceased to be the vice chairman of the party after the declaration, thanking the executive and members of APC in Warri South for their support during the period he served as their Vice Chairman and promised to be a good ambassador of the party if elected into the state house of assembly in 2019.
Some APC chieftains in Okumagba Ward 12 and in  Warri South Local Government Area  Comrade Ese Azakaza, Elder Richard Onodjaikeh, Pius Onajomo and Chief (Mrs) Obuche who spoke at the occasion, expressed confidence that if given the mandate to serve, Prince Mike Okumagba will put smiles on the faces of the people of Warri South Constituency 11 as they commended him for contesting for the seat, describing him as consistent, focused and dedicated member of the APC who worked tirelessly for the progress of the party in Okumagba Ward 12 and the local government.