…Urges group to openly condemn statement
By Dirisu Yakubu
ABUJA – Chairman, Board of Trustees (BoT) of the Peoples Democratic Party (PDP), Senator Walid Jubrin Thursday condemned the call by Miyetti Allah national coordinator in Benue State, Alhaji Garus Gololo, for Senate President, Bukola Saraki to either resign his position or compelled to do so.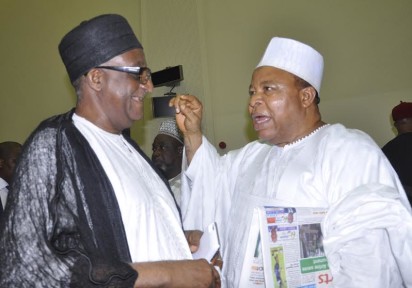 In a chat with journalists, Thursday in Abuja, Jibrin challenged the association to openly condemn the statement, so that it will not be misconstrued as the general position of the Miyetti Allah Cattle Breeders Association.
While noting that Fulani associations were up to 25 in number, the PDP chieftain said that when people talk of Miyetti Allah, it should not be misconstrued as the generality of all Fulani people in the country.
"I will try my best to see that I bring them together, so that they will not shy away from their responsibility of defending the course of the entire Fulani people. That is to say that they should never engineer crisis, they should only safeguard the interest of the entire Fulani by not being agents of attack.
"We the Fulani concerned elders are now trying to bring all these Fulani associations together, so that we can talk with one voice," he said.
He further explained the role he played in addressing herdsmen attacks in Taraba state and how he's planning a similar one in Benue to particularly meet with Governor Samuel Ortom, the leadership of Tiv Fulani communities to resolve the perennial clashes between them.
He said: "Like I earlier did, I went to Taraba State to meet with the governor, the leaders and Fulani elders and the meeting is yielding results. I intend to go to Benue to meet the governor, the leadership of Tiv people and the Fulani people to look at the pros and cons of the issues of Fulani herdsmen. This (crisis) can only be solved by dialogue and mediation. We should not be tired of discussing these issues, so that the matter will die down and everybody will appreciate the other.
"We as Fulani will educate our people to understand the Nigeria problem, the problem of rearing animals and most importantly, to educate our Fulani children so that when they are educated, most of these problems will reduce."