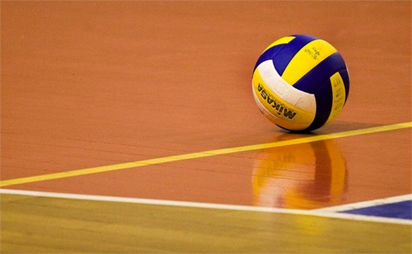 It was a fanfare  at the Lekan Salami, Ibadan volleyball courts last Saturday as over 200 kids drawn from the Oyo state capital and its environs participated in the maiden  edition of the Southwest catch them young Under-12 Volleyball programme.
The organizers of the program volleyball and legends from the   United states and England were overwhelmed with the turn out and the standard displayed by the kids at the one day event. Mikassabranded balls were freely distributed to the coaches who participated as well as the Oyostate Volleyball Association..
At the gala night later in the day, ex-players, coaches as well as sports journalists and administrators were duly rewarded for their contribution to the development of the game. Those rewarded were Tony Oghuma, Osaretin Emuze, ProfessorTunde Morakinyo, Eddy Aderinokun, Edet Bluejack, Commodore J. Ogunseitan and Kehinde Lamidi. Coaches Suraju Onatuga, Okolo Patrick, Richardson Odele and others were given posthumous awards.
The chairman of the Southwest volleyball legends, Wasiu Ojuolape expressed his satisfaction at the turn out and promised that it will be an annual event. Other legends present at the award night were Lola Aina, Anthonia Akpama-Oyedele, Tunde Omisore and Shakirat Afolabi.