SPECIAL Adviser to the President on Niger Delta and Coordinator, Amnesty Programme, Prof. Charles Dokubo, yesterday, said additional Niger Delta youths could only be enlisted into the programme by a presidential proclamation.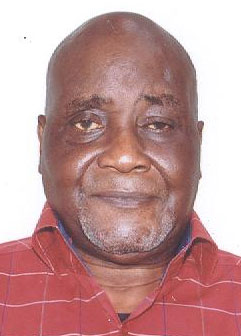 He made the clarification in Abuja at a meeting with Agboola Ajayi, Deputy Governor of Ondo State.
Ajayi, who was at the Amnesty Office to seek the inclusion of about 2,000 youths of Ondo State into the programme, explained that the youths who had been involved in various criminal acts including kidnapping, were peacefully disarmed over a year ago, following the intervention of Ag. President Yemi Osinbajo.
"It was the acting President who said publicly that the Federal Government would offer amnesty to Ondo youths after we had an incident where they kidnapped a group of persons. When we met the kidnappers during negotiation, they said they wanted amnesty. So, we said okay, we will give you amnesty and we spent huge funds to disarm them.
Since we disarmed them, Lagos, Ogun and Ondo states have been safe and peaceful," he said, adding that the inclusion of the youths in the Amnesty Programme was vital to the sustenance of peace in the Niger Delta.
Responding, Dokubo noted that though Ondo youths were part of the Niger Delta, it was not within the purview of his office to add more persons to those already captured in the database of the Amnesty Programme.
Dokubo however, indicated the readiness of the Amnesty Office to collaborate with the Ondo State Government in the area of training the youths.
"Whatever palliative we can offer, we will gladly do; the money is not there, but in terms of training, our training facility in Ondo is there, we can give training to some of them, but their stipends should be provided by the Ondo State Government," Dokubo said.
Subscribe for latest Videos