Nigeria earned as much as N7.93 trillion ($26 billion) from oil exports between January and July this year, making it the sixth largest revenue earner among Organisation of Petroleum Exporting Countries, OPEC, member nations.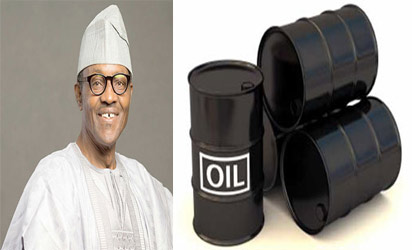 This is according to the OPEC revenues fact sheet report, published by the US Energy Information Administration, EIA.
The report said the 15-member producers' group earned a total of N127.2 trillion ($417 billion) in the period under review.
Oil prices rose by a significant two per cent on Wednesday to exceed the $74 mark, the highest recorded in the last two weeks.
Of this, Nigeria accounted for 6.24 per cent of the total net export revenue, taking adjustments for inflation into consideration.
Saudi Arabia got the largest share with oil export earnings at N38.4 trillion ($126 billion), while Equatorial Guinea and Ecuador contributed the lowest.
Angola, Nigeria's closest rival in Africa, also earned N6.41 trillion ($21 billion) in the first seven months of 2018.
Meanwhile, Brent crude, which is the international benchmark of crude oil, rose by $1.48 to $74.11 a barrel. West Texas Intermediate (WTI) crude futures rose by $1.49 to $67.33 a barrel.
According to loading schedules for August and September, 30 crude oil cargoes are still in the country awaiting buyers.
By October, Nigerian oil supply is projected to hit a three-month high with a total of 38 cargoes, derived from daily loadings averaging 1.12 million barrels.
The sufficient supply of West African crude cargoes has been limited by a slowdown in oil demand from Asia, having little to no effect on global oil prices.