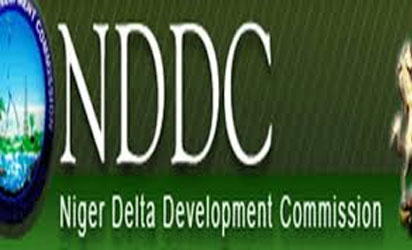 Niger Delta Development Commission
By Jimitota Onoyume
WARRI — Delta State Commissioner on the board of Niger Delta Development Commission, NDDC, Dr Ogaga Ifowodo,  has assured  that the era of abandonment of projects in the commission was over, adding that the commission had set aside 70 per cent of its annual budget for completion of some  existing projects.
Speaking  at  the palace of the Ovie of Enhwe, in Isoko South Local Government Area, Delta State,  His Royal Majesty, Anthony Efekodha,  Ifowodo said the commission decided that 70 percent of its annual budget would go for completion of existing projects while 30 per cent would be  for new projects, expressing hope that this measure would ensure the completion of many viable  seemingly abandoned projects of the commission.
"In order not to abandon projects,  you cut down level of commitment. NDDC's  annual budget is about N250 billion.  In terms of actual execution of projects,  it is not much but as a figure it sounds huge. The whole budget cannot take care of the coastal railway or the East-West Road project, for example.
So, you see that for project execution,  it is not as much as the money sounds. We make sure that we pay contractors in mileage to ensure that they don't abandon projects. We also make sure we prioritize our projects."