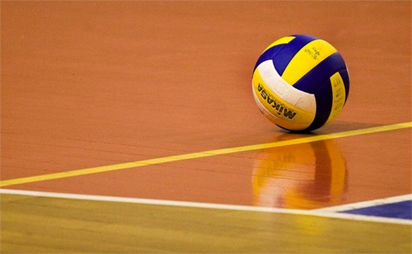 The Nigeria Volleyball Federation (NVBF) has selected 12 players to represent Nigeria at the Africa Women U-21 Volleyball Championship in Kenya.
Its Technical Director, Mr Martins Melandie made this known while speaking to newsmen at their Murtala Square Camp in Kaduna on Thursday.
"This is the U-20 girls preparing to go for African U-20 in Kenya, we are going with 12 players after two weeks in the camp.
"We will be leaving for Abuja on Thursday morning and from there to Kenyan. Paucity of funds stopped us from picking 14 players.
"This is the same team that was in camp for African Youth Games. They have blended and are good to participate in the game," he said.
Melandie appealed to corporate organizations and individuals to support the federation in achieving its desired objectives.
"We need sponsors to partner with us so that we can do better. Government alone cannot do this," he said.
In a reaction, one of the players, Amaka Orazulike, assured Nigerians of a good outing in Kenya.
"Hopefully I pray, I believe in my efforts so far, I won't say I'm the best, but I am ready to go. Watch out, Nigeria is going to do well," she said.
Orazulike said the girls had been grilled and well prepared physically, emotionally and psychologically by the coaches and are ready to soar.
"Though, the camp has been stressful but good. The coaches really drilled us here, but we know it is for good," she said. (NAN)