By Innocent Anaba
One of the contestants for the position of President in the just concluded elections of the Nigerian Bar Association, NBA, Chief Arthur Obi Okafor, SAN, has dragged the winner of the poll, Mr Paul Usoro, the outgoing president of the association, Mr Abubakar Mahmoud, SAN, the electoral committee of the NBA, ECNBA and others before an Abuja High Court, challenging the outcome of the election.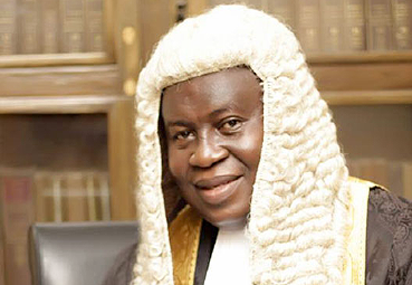 It will be recalled that Usoro had polled 4,509 votes to defeat Okafor and Ernest Prof Ernest Ojukwu, SAN, who scored 4,423 and 3,313 votes respectively.
Okafor though his lead counsel, Mr. Ikechukwu Ezechukwu, SAN, wants the court to determine if it was right for ENCBA to announce the result of the election and issue a certificate of return to Usoro without verification of votes cast and without instituting an audit of the electoral process, earlier promised by the electoral committee.
He is further asking the court to determine whether "It is right for the court to direct that the outcome of the participatory, independent post election audit should validate or invalidate the aforesaid result declared by the ECNBA or the election itself."
Okafor further wants the court to appoint either Price Waterhouse Coopers or Akintola Williams & Deloitte, two forensic audit firms, to conduct a verification of voters or audit the electoral process leading to the results announced.
He is also seeking an order from the court directing the body of benchers to supervise and give effect to the outcome of the post-election audit.
He is further contending that the "There are three stages of the electoral process for the 2018 National Officers Election of the NBA, which includes verification, accreditation/voting and post election audit or verification of votes," adding that the last stage had not been complied with.