By Dirisu Yakubu
ABUJA – The Peoples Democratic Party (PDP) has said President Muhammadu Buhari's "Poor understanding of current global economic dynamics" is to blame for the nation's accumulated national debt of N22 trillion.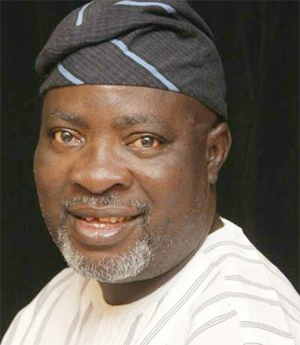 The party noted that had President Buhari heed wise counsel from the PDP to allow competent hands to manage the nation's economy and had he not continued to provide official cover for alleged corruption in his Presidency, the nation would not have been in the current embarrassing economic situation.
In a statement issued by the party's spokesman, Kola Ologbondiyan on Wednesday, the PDP said since President Buhari assumed office and took control of the nation's economy more than three years ago; his leadership has failed to champion genuine policy to sustain, let alone, grow the economy but had instead, "resorted to borrowing" to survive.
"Why would the Buhari administration not accumulate debts when it has continued to cover up corrupt practices under its watch, including the alleged stealing of N9 trillion, through underhand oil contracts in the Nigerian National Petroleum Corporation, NNPC, and the Ministry of Petroleum Resources as well as the alleged illegal lifting of crude oil worth N1.1 trillion by 18 unregistered companies to service APC interests, among others?
"The Buhari Presidency has refused to explain the whereabouts of trillions of naira unremitted oil revenue, resulting in the deadlock at the Federal Accounts Allocation Committee (FAAC). If these monies were properly accounted for and utilized, Nigeria will not be in this dire economic situation which has brought hunger and starvation on Nigerians and rendered millions of compatriots jobless, while President Buhari and his officials live in affluence,'' the statement read in part.
The party further said concerns have been raised in the past by some international agencies, including Transparency International and the World Bank on the poor management of the economy, adding that the Presidency has been concealing the fact that the Petroleum sector under President Buhari has been inducted into the FOI Hall of Shame by Media Rights Agenda (MRA) following government's relentless secrecy and violation of rules in the sector.