By Wole Mosadomi
MINNA—PEOPLES Democratic Party, PDP, presidential aspirant and former Governor of Sokoto state, Alhaji Attahiru Bafarawa, yesterday, described the war against corruption by the President Muhammadu Buhari administration as selective and has therefore made nonsense of the exercise.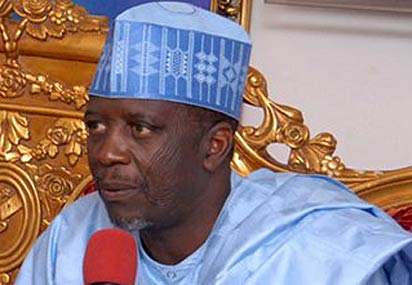 The PDP presidential hopeful, who was fielding questions from journalists in Minna, Niger State, during his visit to the PDP Secretariat on a campaign tour, also described leaders of the Economic and Financial Crimes Commission, EFCC, as unqualified and have displayed their incompetence before various law courts across the country.
He said: "The way and manner the EFCC is carrying out its assignment is not the proper way. We must get qualified people to handle the assignment, EFCC is manned by unqualified people and this is why they have bungled most of its cases in courts and failed to complete their cases to logical conclusions.
"The fight against corruption is not a thing we say with the mouth. The top must show a way and good example for the corruption fight to succeed and this is why I am suggesting for the total overhauling of the Commission."
Alhaji Bafarawa, while commenting on his travails in the hands of the EFCC for over 10 years for alleged corruption, said it was a calculated attempt to destroy him politically but said that he has been vindicated.
He sad: "My arrest and prosecution by the EFCC can best be described as political persecution, intimidation and humiliation, but I am thankful to God that I have been vindicated."
On his presidential ambition, the former governor said: "My ambition is not do or die; If I lose at the primaries, I will accept it in good faith especially if the exercise is transparent. I am a democrat and I will go on and support my party."
Earlier, while addressing proposed delegates to the PDP national convention, Bafarwa said he was happy leaving the APC, pointing out that for politics to stabilize in Nigeria, people should start from the grass root and also shun money politics.
State chairman of the PDP, Alhaji Tanko Beji thanked the aspirant for aligning with the state Party adding that other aspirants that fail to visit the state risk loosing their votes at the Convention.