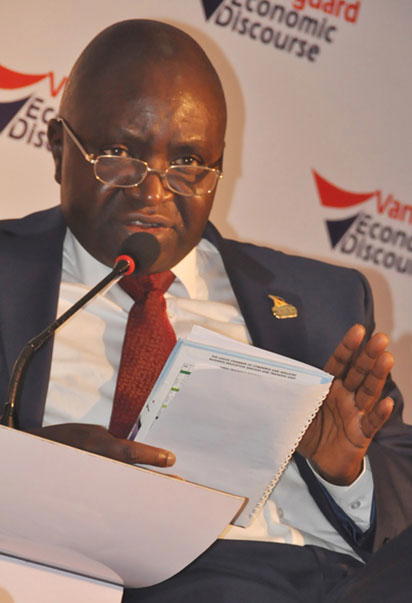 Muda Yusuf
…Presentations at Vanguard Economic Forum Series on MSMEs
Vanguard Media Limited on Tuesday, at the Civic Centre in Lagos, hosted the inaugural edition of the Vanguard Economic Forum series on Micro Small and Medium Enterprises (MSMEs). Various speakers at the event made presentations on the theme, "The impact of Technology Adoption for MSMEs in a changing Tax Policy and Regulatory Environment". Excerpt:
By Yinka Kolawole, Providence Emmanuel, Elisabeth Adegbesan, Destiny Eseaga & Cynthia Alo
Director General, Lagos Chamber of Commerce and Industry (LCCI), Mr. Yusuf Muda, said businesses are reeling under the burden of tax overload.
His words: "Unlawful extortion, exorbitant charges, intimidation and other unconstitutional levies and bills are the major factors affecting business owners in Nigeria. Our concern really is not that we are saying that people should not pay tax but we want the tax authorities to be sensitive to the context in which people are doing business.
"There is a big issue as to even the distribution of the burden of tax. We have people who are making billions of naira, some of them even have offices, driving SUVs and staying in five star hotels. They can be there for months. What is the strategy to go after those people? If we continue to put too much pressure on businesses, you will be killing employment.
On how to address taxation issues, Yusuf stated: "We should have a modern structure for MSMEs to tackle tax matter. We should have a tax system that is more business friendly. Businesses are tax overloaded and we need to reform it.
"We need to tidy up the system and have a tax system that is more investment friendly because we need businesses to create employment. We need businesses to even get the tax that we are talking about. We need businesses to ensure social stability because if people are not employed it becomes a social problem. It becomes a security problem.
"As part of our advocacy, we also want the tax people to know that they should look beyond revenue. They should look at how they can also assist this economy, particularly investors. That is why in the tax policy, the emphasis of taxation is not so much on direct tax because what we are seeing now is that there is too much emphasis on people who are investing especially those who have visible business. If you have a factory, you have somewhere where you are producing pure water, the moment they sight it, they will say this is a big business and many of such businesses are not even healthy. Many of them are running at a loss. But the fact that you have a physical presence is a problem and when we say tax, it is not just the regular taxes; we deal with NAFDAC, SON, Customs, etc.
"Tax people should look beyond revenue; they should look at how they should also assist this economy, particularly investors. The emphasis of taxation in tax policy should not be so much on direct tax. Right now the emphasis is too much on those who are investing, especially those who have very physical business."