By Alemma-Ozioruva Aliu
A Lagos-based maritime lawyer has called for the review of Nigeria's 15 -year old Cabotage Act in order to attract new investment to the nation. Delivering a paper, "Re-Thinking Maritime Cabotage and the Development of Inland Waterways Transportation in Nigeria" at the 2018 Nigeria Bar Association, Benin Branch Maritime Seminar, Dr. Ese Owie said the proposed review was over due.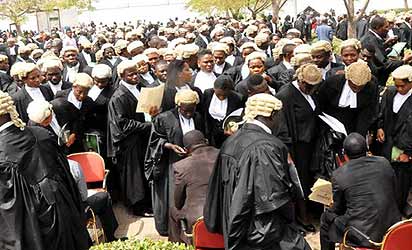 He said,   "An Amendment of the Act is imperative because the powers to grant waivers essentially defeats the original purpose of the law as foreign shipping companies have used that leeway to hold on to our inland waterways transportation business." Dr. Owie also said there was need for the federal government to lieralise the sector, adding that: "rather than through the backdoor. Foreign shipping companies can bring in their expertise and capital.
That way, local maritime operators who lack both the capital and the human resource can collaborate with these foreign firms on a mutually beneficial basis with the concomitant result of developing inland waterways transportation business."