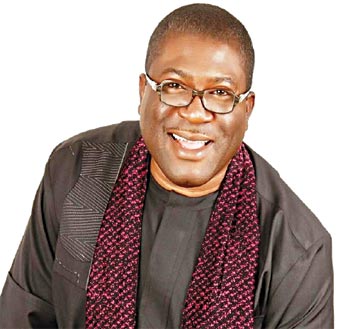 By Chidi Nkwopara
OWERRI—Proceedings in the suit filed by the embattled Imo State Deputy Governor, Prince Eze Madumere, was yesterday stalled, following the motions filed by the Attorney General, counsel for the Chief Judge, Mr. Milletus Nlemadim, SAN, and Mr. O. C. Chibueze, counsel for the Speaker and the State House of Assembly.
While Nlemadim was questioning the jurisdiction of the court to entertain Madumere's suit, Chibueze sought a judicial review of the restraining order handed down by the presiding Judge, Justice Benjamin C. Iheka, on July 30, 2018.
It should be recalled that when the matter, HOW/565/2018, was called up earlier, Madumere's counsel, Prince Ken C. O. Njemanze, SAN, said: "My Lord, during the last sitting, the Court gave an order for substituted service. My Lord, we have made the publications in Vanguard, Trumpeta and Announcer Express newspapers, as ordered by the Court, and filed an affidavit of compliance accordingly. If it pleases the Court, we are very ready to argue our motion for the setting aside of all the actions of the respondents in respect of the purported impeachment of the Deputy Governor of Imo State."
Responding, the Attorney General told the Court that the defence was unaware of the alleged content of the affidavit of compliance.
However, when Justice Iheka loudly read the affidavit of compliance, Mr. Nlemadim said that "there are the issues of jurisdiction and review of the Court's restraining order of July 30, 2018, especially as it has expired."