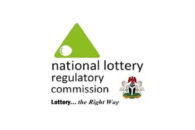 National Lottery Regulatory Commission
Some Nigerian lottery operators have called for amendment to the National Lottery Regulation Act, decrying multiple taxation and infiltration of the industry by unlicensed operators.
They made the call at the one-day Public Forum on the Operations of Lottery Industry in Nigeria on Thursday in Abuja.
Speaking at the forum, Mr Chima Onwuka, Chairman, Lottery Operators Forum, urged the Federal Government to accord due respect in view of the importance attached to it and its international recognition.
According to him, the Act that governs the lottery industry in Nigeria is defective on the issue of tax and should be amended.
Onwuka expressed regret that double taxation had caused the collapse of all Jackpot lottery companies in the country, stating that none lasted for six months.
He stressed the need for stricter regulations in terms of the participation of underage in lottery, particularly in the area of sports betting.
According to him, licensed operators incur a lot of surcharges due to cheating in the game and high number of illegal operators in the industry.
"Nobody is taxing or regulating sports betting, you find children below 18 years old participating in sports betting.
"Many people are addicted to betting in this country, you find children stepping into betting offices.
"Government's focus should not just be on what the industry brings in but on eradicating illegal operators and regulating the system properly", Onwuka said.
Contributing, Mr Mobolaji Johnson, Representative of People Empowerment Lottery Operator, said that double taxation was a major challenge to lottery operators.
He maintained that many operators are folding up and losing their licences due to excessive taxation on the part of the regulating body.
"In UK there is no Value Added Tax on lottery business, recently in Ghana they declared amnesty on tax and one of the key things on the amnesty is that you don't pay 'Withholding Tax'.
"We have quite a number of illegal lottery operators, they don't have licences and the average licence fee per year is 15 million, these among others are very serious challenge that this industry is facing.
"We are in dilemma, government is over regulating us and looking for money that is not with us.
"If urgent measures are not taken to address the challenges in the industry, lots of people will lose their jobs and there will be a catastrophe," he said.
Newsmen gathered that 'Withholding Tax', is five per cent of every winning paid to a winner.
In his response, Mr Azeez Oyeleye, Assistant Director, Tax Policy, Department, Federal Inland Revenue Service (FIRS) said that awareness on activities of lottery industry was low.
He called on the lottery operators to engage the regulatory agency more.
Oyeleye said that the 2014 FIRS Act, clearly states what the local, state and federal revenue services should collect VAT from businesses.
He added that VAT is applicable to lottery business in Nigeria because it is a service, advising operators to engage the services of auditors in compiling their financial reports.
NAN