By Chimaobi Nwaiwu
NNEWI—CHURCH of Nigeria, Anglican Communion, Diocese of Aguata, has called on the Federal Government to leave issues of party politics and address the economic crisis and the suffering of Nigerians.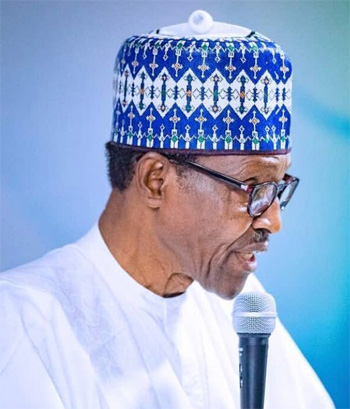 The Bishop, Diocese of Aguata, Rt. Rev. Samuel Ezeofor made the call while speaking with newsmen shortly after the 13th  Diocesan Women Conference of Diocese of Aguata, held at St John the Divine Church, Oko, Orumba North Local Government Area of Anambra State.
Also, the Diocesan Women Conference of the Diocese called on the Federal Government to as a matter of urgency, initiate a constructive dialogue on the restructuring of Nigeria, saying that the way things are going in the country portends danger and imminent crisis that will only be solved through restructuring.
This  was contained in an address delivered by the president, Women's Ministry, Diocese of Aguata, Mrs. Chinyere Ezeofor.
According to Bishop Ezeofor who also earlier in his speech called on the leaders of the country to make Jesus Christ the foundation and the chief cornerstone of the country, the Federal Government should take note of the sufferings of  Nigerians and address them without further delay.
"The Federal Government and the leaders  should leave party politics to address the economic crisis rocking the country before it leads to a revolution. They should note that Nigerians are suffering.
"The suffering by Nigerians is reaching a height that people will no longer contain it and if it gets to that point, the people may revolt. I think the leaders should know that the people are suffering in this country and there is a  limit to what the people can take.
"When you push somebody to the wall and he can no longer go back, he will react. That is what the leaders of the country need to know and if they know that, then they  should take the interest of the people at heart and do the right thing which is addressing the economic crisis instead of political party issues."
The Diocesan Women Conference also warned against open grazing and establishment of cattle colonies in any part of Nigeria, saying that it will encourage clashes between farmers and herdsmen which have already led to loss of lives and properties in Nigeria.
"We advocate for the establishment of ranches in line with the world standard practice and not open grazing  as presently advocated by the Federal Government," it noted.
Subscribe for latest Videos