…He didn't consult us bank responds
By Onozure Dania
A businessman, Mr. Umegelo Emmanuel, has dragged a new generation bank, to a Lagos High Court in Igbosere, over N177. 5 million purportedly lost through the bank's alleged negligence, fraudulent misrepresentation and connivance with some Chinese fraudsters.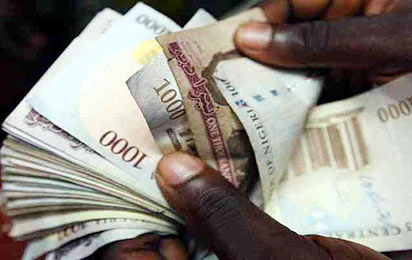 Emmanuel, in his statement of claim dated February 23, claimed he entered an agreement with one Ms Muna, a Chinese with Nigerian business interests, to purchase goods from China.
The claimant said due to his longstanding relationship with the said bank, he rejected other banks' accounts provided by Ms. Muna for payment and insisted that she provided a bank account maintained in the new generation bank.
Consequently, Ms. Muna presented the bank account of a Chinese, Xian Fang Li, following which he confirmed that the account existed and then transferred N177, 500,000, into it.
He also explained that immediately the transfer was made, Muna failed to deliver the goods and subsequently stopped picking his calls, adding that she also blocked his access to her contact.
Search for Muna
The claimant further stated that he had visited China twice in search of Ms. Muna and had even reported the matter to the Chinese Police and Chinese Embassy, but all his efforts to locate the said Ms. Muna has proved abortive.
According to him, investigation conducted by the Police in Nigeria showed that the Xiang Fang Li account was fraudulently opened by the bank without regard to the usual Know Your Customer, KYC, procedure for account opening.
Emmanuel alleged that Police investigation revealed that "the utility bills presented in opening the Xiang Fang Li account were fictitious; and the signature of one of the purported referees to the Xiang Fang Li account, Mr. Lawal, was conclusively found to be forged by the account officer, one Onigbelusi, who opened the Xiang Fang Li account."
He is seeking an order mandating the defendant to refund the N177, 500,000, to the claimant being the sum lost by the claimant due to the negligence of the defendant.
Others are: "An order for the payment of N10 million, as general damages against the defendant for breach of contract.
Bank's defence
However, in its statement of defence, the bank absolved itself of blame, saying the claimant failed to contact the defendant for possible advice on the alleged business transaction he had with Muna before paying N177,500,000, into the said account.
The bank added that "the claimant failed to request a bank guarantee of the alleged sum or request that the defendant issue a confirmation or a letter of comfort before dealing with both Ms Muna and Xian Fang Li.
"Indeed, cross-checked and also verified, the true identity of the account holder and the customer supplied his International Passport and other sundry documents before the account was opened."