The Peoples Democratic Party, PDP, has denied reports that the former Kogi Sate governor, Ibrahim Idris plans to impose his sons, Abubakar and Mohammed as governor of the state and member of the House of Representatives respectively.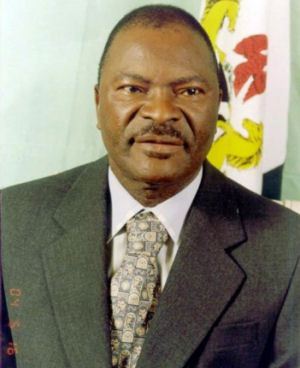 The party said that the former governor Idris at this point in his life had never contemplated imposing any unpopular candidate on the party that will in turn continue the current anti peoples leadership currently blowing across the state, saying that the determination to salvage the state from the doldrums of underdevelopment and political rascality is the priority of the former governor.
The party also described as irrational, unthinkable and imaginable the luring of the former governors' son, Mohammed Audu to pick  Senatorial ticket of the party in Kogi East when he is not a PDP member, just as it said that PDP is not unaware of some fifth columnist parading themselves as candidate, saying the party is too focused to be distracted by any desperado.
In a statement by its youth leader, Mr. Usman Okai Austin, the PDP said: "In a sane democratic dispensation, it is not out-of-place for people not minding their offshoots and extraction to indicate interest for elective positions, as at one time or the other, the former governor's son was a serving member of the House of Representatives and also lost the seat when the father had a grip of governance to influence his return for the second term, which he distanced self from, so his intention to return to the same seat should not be linked to the political arrangement of the father.
"On several occasions the people of kogi west have invited Abubakar Idris and expressed several political loyalty and endorsements of his ambition to become governor without the consent of the former governor, msaying how could that be ascribed to the innocent father who had little or no knowledge of the children's intention.
"Another dimension to the allegations is the plan imposition of the former governors son, Mohammed Audu who either is a member of the party or had indicated interest through the picking of intent form to contest for the party's senatorial seat from Kogi East, this development have shown the glaring gimmicks in all of these."
He urged planners of campaign of calumny and their cohorts against the former governor and their accomplices to stop forthwith, their fruitless efforts to drag the former governor's name to the mud.
Okai assured the people that Alhaji Ibrahim Idris at this point of his political life will not do anything that will erode his hard earned reputations built over the years before and after his nine years stint as the governor of kogi state and the country in general, urging the people to maintain the usual fate and confidence in the former governor.