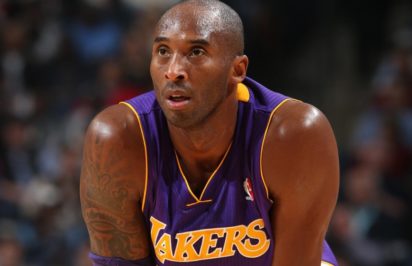 Kobe Bryant
Kobe Bryant
Kobe Bryant's wife, Vanessa, squelched rumors that her superstar husband was considering coming out of retirement to play alongside LeBron James with the Los Angeles Lakers.
The speculation, fueled by Lakers fans' enduring love for Bryant, was boosted by erstwhile teammate Shaquille O'Neal's podcast prediction that Bryant would return to team with James — the four-time NBA Most Valuable Player signed by the Lakers in July.
Vanessa Bryant, quizzed by a fan in the comments of an Instagram video she had posted of herself on vacation in Mexico, said no way.
"Kobe will not be coming out of retirement to play again," she said. "He doesn't want to play again and frankly we really enjoy spending time together as a family without the crazy game schedule interfering with birthdays, holidays and special events."
Bryant, 39, played with O'Neal from 1996-2004. He won five NBA titles with the Lakers before retiring in 2016 and since then has pursued a variety of projects.
In March, Bryant won an Oscar for the animated short film "Dear Basketball," a collaboration with artist Glen Keane and legendary composer John Williams.
AFP