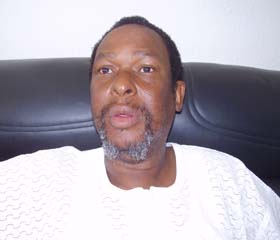 By Dayo Johnson
AKURE—THE lawmaker representing Ondo North Senatorial District, Senator Ajayi Boroffice, yesterday, warned that it will be suicidal for the party in Ondo State to contest the 2019 general elections as a divided house.
Boroffice, in a statement, by his Chief Press Secretary, Kayode Fakuyi, said: "The governor Rotimi Akeredolu of Ondo State must demonstrate  favourable  disposition towards party cohesion and lead genuine reconciliatory agenda.
"Just like it is suicidal for an army to approach war with a divided and disunited army, it is dangerous for  Ondo APC to pursue the 2019 general polls with a divided and disunited party.
"There is no denying the fact that there are many issues that have given leeway to all manners of speculations and postulations about crises and disaffections within the APC in Ondo State.
"However, it is time for all aggrieved leaders, all dissatisfied members, all factional tendencies and all political groups to drop their grievances and come together as a party to deliver massive victory for President Muhammadu Buhari in the 2019 general elections.
"It is time for all party men and party women of conscience to be guided by the lessons of history. Recent political history has availed worthy lessons that should guide us to create the future of our party.
"Party members should be reminded that party cohesion was one of the major factors that triggered the great outing of the APC in the 2015 general elections in Ondo State."