…as operators lament impact of political tension
By Peter Egwuatu
CAPITAL market operators, under the aegis of Association of Stockbroking Houses of Nigeria (ASHON) have decried the volatility in the stock market which has led to loss of over N701 billion or 5.2 percent of investors' investment for the eight month period ended August 29, 2018, blaming it on heated political environment.
Year-to-date, ytd, the NSE market capitalisation, which represents investors' investment value in the stock market, yesterday fell to N12.908 trillion from N13.609 trillion  at the end of 2017.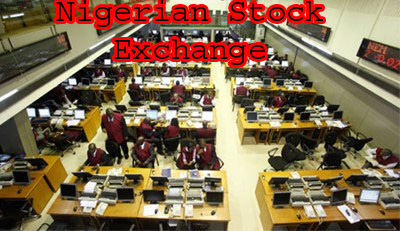 Similarly, the NSE All Share Index, which represents the price movement of shares in traded on the Exchange went down by 7.5 percent, YtD to close at 35,358.94 points from 38, 243.19 points  at the end of 2017.
Just yesterday (Wednesday, August 29, 2018), investors lost N57.4 billion as market capitalisation reduced to N12.9trillion from N12.966 trillion on Tuesday.
Reacting to this development, stockbrokers observed that the unguarded activities and unrestrained utterances of politicians in the country are heating up the polity with dire consequences on the economy as a whole and the capital market in particular and thus appealed for caution.
The Chairman of ASHON, Chief Patrick Ezeagu, who spoke the minds of  the members of the association  said: " Perhaps we may remind the political class that uncertainties and all sorts of insecurities that currently pervade our country affect investors' sentiments, asset valuations, market and country risk profile and portfolio allocation decisions.
In recent times, trading statistics on the securities markets in Nigeria have been reflecting investors' apathy to unprecedented level of tension that portends likely breakdown of law and order in the 2019 general elections."
He further said: "It is an unassailable investor-behaviour that bad news trigger market panic and investors over-react to such news.
As the country's economic barometers, the securities markets in Nigeria have continued to reflect investors' apprehensions to instability in the political and economic landscape through all their indices. This has largely accounted for the inability of our market to fully recover from the effects of the 2008 financial crisis, notwithstanding the efforts made by the regulators and operators to fully revive the market. There is clear and present danger if the trend continues."