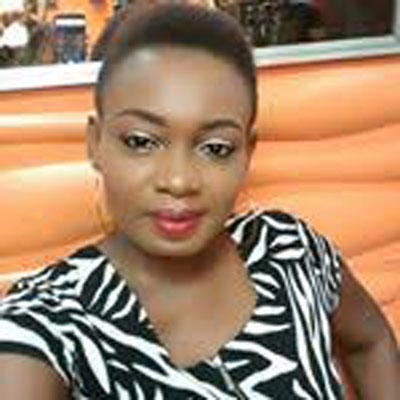 By Chris Onuoha
Bukola Lameed is a child safety advocate and emotional intelligence specialist. The fair complexioned beauty popularly known as Bookie Lameed is the founder and chief executive officer of "Safety Republic", an NGO on the forefront of Child Safety Advocacy- mentoring, counselling and training.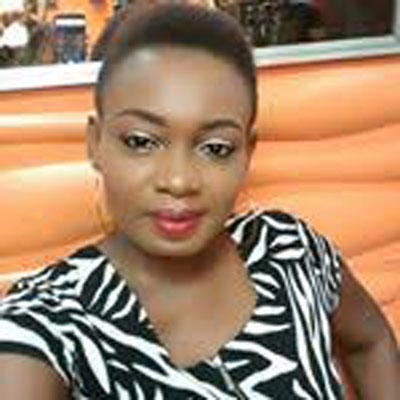 Speaking to Vanguard's WW correspondent she reveals, among other things, the cultural barriers that militate against proper child safety and protection in the country and the need to sensitise the general public to the red flag pattern of child abusers.
Why child safety?
I grew up in the midst of men and that inadvertently made me become a tomboy- the fifth child in a family of six with all my older siblings male. As a result, most of my friends then were men because my brothers didn't allow me to have personal friends. Their friends were my only friends and that informs my relationship with men.
I am from a warm and modest Christian background and I noticed that when I was growing up, I always liked justice and was very vocal too. I don't like people taking me for granted and never liked being a burden to anyone. I also noticed that I abhor comparison, that who you are is what you are made of. Such are the characteristics that shaped my being. My foray into child advocacy and mentoring is not coincidental but stems from my background experience, driven by passion to reach out and help.
Besides, I am an extrovert but not loud. The idea of helping people grew from when I discovered about myself. Inner voices have always confronted me enquiring  on how to start helping people. And to have a headway, I began to fraternize with Non Governmental Organisations (NGOs) and other agencies that render humanitarian services selflessly.  I believe that one's profession is not an absolute life purpose- just to have money and get by- but there is something about every person that society needs.
How I started
My relationship with NGOs involved going to slum areas and indigent communities, offering food items and other services. Some of these organizations were Black Diamond Support Foundations that adopt, train and educate children to be better citizens in the society and Amazing Amazon Initiative (Women Empowerment Foundation).
Others are Niyola Care Foundation that caters for cancer patients; Helpmate Foundation based in Ghana and a UK based Children Foundation whose mission is also helping children between the ages of zero to 18. Although I studied abroad- UK precisely where I did my Masters degree in Coventry University, majoring in Environmental Management- this shaped my interest in children's welfare because I became involved in the day to day activities of rendering help to children while in UK.
Things that shaped my interest in advocacy
My short stay in the UK during my postgraduate course inspired the passion for children.  I observed that there is a cultural difference between the two climes. Honestly you cannot compare both. The environment, culture and social welfare obtainable in UK is quite different from what we have here in Africa. That's not to say Africa is not making an effort but the system already established in the UK favours children and gives them room to embrace good living than in Africa.
Can you compare and contrast…
My experience when I visited UK to locate my school was an example. While I expected to see a massive compound with a big iron gate on which is written 'Coventry University', what I just saw was a cluster of buildings in a densely populated environment. This, to my understanding is the reason why neighbourhood understanding is very much common in UK.
In Nigeria, children are seen and taken as children while in the UK, children are taken as children growing up into adulthood. This means that children-adult relationship is very cordial compared to Africa where children are relegated in conversations both at home and in public places.
There's an element of disconnect between adults and children in Africa, unlike the UK where children share views freely with adults. In UK, they prepare them ahead of adolescent life while in Africa, we overlook and allow them to grow into it. Safety tips to overcome danger is not adequately taught in Africa, while in the UK, from age two, children are taught most of these basic tips. Children are not heavily scolded even when they commit offence. Adults reason with them and apply subtle approach to make them understand why they should not repeat such offences again.
The two cultures do it differently. Having observed all these while out there, I feel I should do something to change things here in the country. I started with NGOs, going out with them reaching out to many children, and that got me inspired. I also discovered that my calling is more on talking, teaching and training people.
My encounter with the Amazing Amazon Initiative boss Dr. Princess Olufemi opened a new chapter. We deliberated on starting an outing called 'Touch Me Not' – trying to empower children and let them know who can actually abuse them. In the process, we had a lot people who came out and narrated how they were abused as children.
We concluded by agreeing that we have to start an awareness programme to sensitise families about child abuse. After that, we started going to schools, sending letters to various school managements and notifying them of our intention to have seminars and coaching classes for them.
As a result, calls from private people including homes started coming: those who noticed how important the awareness drive is going to benefit their families. In empowerment programmes, there are several that include women, gender equality and others but our vision is basically children that we found more vulnerable than others in the society.
It was easy for me to adapt fast on this initiative because I had a formal child care training abroad and do understand the challenges synonymous with children as a child expert.
In 2013, Dr. Princess Olufemi encouraged me to define a purpose. And by 2015 with the help of Dr. Olufemi I came up with "Safety Republic" project initiative.
The Safety Republic project started in February 2017. When I realize that a lot of children are walking up to me narrating how someone had done something to them, I felt so bad and got lost on hearing about it. In Safety Republic, we don't only create awareness; we extend it to prevention and also train parents on how to recognize abusers to safeguard children. Often times, abusers are not rapists. There is a grooming method they employ to lure the kids and these are what we teach to expose their antics.
What has the organisation done so far?
We have done a lot in the area of safety awareness in different schools and churches. This year, we have been able to penetrate churches because most of the time when we go out for counseling in schools, a child will tell you that someone in church, a pastor or Sunday school teacher has done this or that  to her.
We noticed that churches are living in denial. For things they are supposed to take action, they resort to praying. Everything is not about prayer and fasting. For instance, an incident between husband and wife that could have taken a counselor about ten minutes to resolve, a pastor insisted that they should pray and fast about it, leaving the matter unattended properly. Often times, most of the domestic challenges are temperamental. In resolving such matters what triggers each other's temperament should be watched and be put in control. Prayer is good when the couples understand themselves very well.
We have been able to make impact in the churches within Lagos and we are also trying to go outside Lagos.
With my experiences in child advocacy, family system engineering, emotional intelligence, cognitive behavior therapy and child mental wellness, the achievements have been impressive. We are also working in collaboration with other experts to actualize this dream. It is a huge project and cost effective. Although most of the counseling is done free but we render special services when consulted which is paid for. In choosing where we conduct counseling, we are very resolute about it. We do a random search online and select areas that we feel desire attention, mail them and carry out our services. A greater percentage of the areas we counseled call us back and that's the positive result of what we are doing.
The challenges so far
The challenges are enormous. All these challenges are seen in people's culture and religious beliefs. When we say it is not what the children wear that attracts abusers, there's a school of thought that oppose the assertion, saying what they wear has nothing to do with abusers' mind, but that they are already prone to do it.
Another case is the incestuous behavior of a father sleeping with a daughter. When we approached the family, the wife of the man was not in agreement with us, protecting the husband. She said it is a family matter and she doesn't want the public to hear about it. That is cultural. In such situations, if we don't get the consent of any of the family members, there's nothing we can do about it but that's where experience comes in.  We actually depend more on prevention because if a child is empowered, then the problem will reduce.  Another is a case of a father who is molesting his daughter because he told her that he loves her. We believe that prevention will go a long way than trying to address the situation.
Some parents that participated in one of our workshops have also confessed that there are things they have done naturally to push their wards into molestation without knowing. One of the red flag of an abuser is trying to be too friendly with your child, using sexual gestures to praise a child without considering the mind of the child. Choice of words used for a child is important.  Some parents would ordinarily not mind, saying 'oh, she is just a child' but the truth is that they take these things to their schools and corrupt others. Some family members, maids and relations are the worse abusers than strangers.
Safety Republic is poised to correct these anomalies and that's why we urge parents, corporate bodies and institutions to reach out to us for counseling and mentorship programmes.