By Gabriel Olawale
LAGOS — A group, the Concerned Citizens of Ikeja, yesterday, advised the lawmaker representing Ikeja Federal Constituency in the House of Representatives, Mr. Abiodun Faleke not to seek a third term in the lower chamber.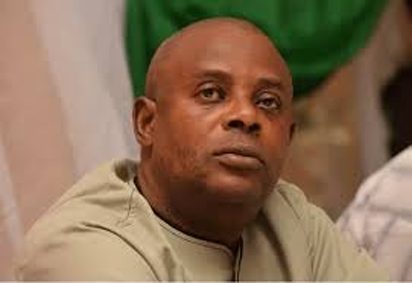 In a statement by its convener, Mr. Wale Fagbenro, the group said: "The shenanigan from Faleke is not only to be discarded by members of the public, but it should be condemned by followers of events in the ruling All Progressives Congress, APC."
The statement reads in part: "While addressing a mammoth crowd of  members of the party in ACME, Ikeja, Lagos, Asiwaju Bola Tinubu dissociated himself from the 'babasope' syndrome, and made it clear that only those the people want would emerge as candidates for the various political offices.
"So, where did the endorsement claims of Faleke come from, how could he have mentioned names of some leaders of the party in the constituency as those that have endorsed him?
"With the revelation at the stakeholders meeting, Asiwaju Tinubu has put paid to the name- peddling rumour that he is the needle behind the ambition of some elected officials, where they could hide for fear of facing the rigours of an election campaign.
"For crying out loud, the endorsement claim by Faleke is a figment of his imagination as he has been deceiving residents of Ikeja with the tales of his imagined endorsement."
"That Asiwaju has spoken should put paid to such an assertion by someone that ought to know better like Faleke.
"Faleke should not expect to be returned to the Federal House of Representatives, at least from Ikeja, after his failed attempt to become the deputy governor and later governor of his home state of Kogi.
"The office should be left for the real people of Lagos and not those that would be representing an area in a state, but whose heart is totally in another state.
"The wool has finally been removed from our years; the people of Lagos State are now ready to do without the Falekes of this world."