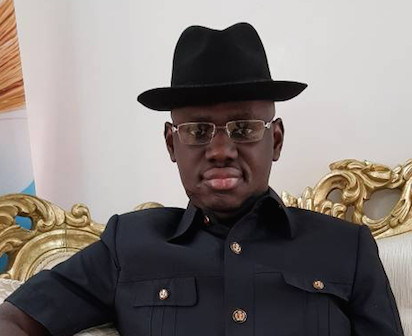 Timi Frank
Former Deputy National Publicity Secretary of the All Progressives Congress (APC), Comrade Timi Frank, has commended the government of United State of America for its unbiased report regarding corruption fight and large-scale impunity in the country, under the current administration of President Muhammadu Buhari.
Frank, in a statement in Abuja, said that the US report about massive corruption and unparalleled impunity under the Buhari-led government has vindicated him.
The U.S State Department had in a 48-page report posted on its website categorically stated that impunity remained widespread at all levels of government in Nigeria, further noting that the Buhari-led administration lacked transparency.
According to the US report, "Massive, widespread, and pervasive corruption affected all levels of government and the security services."
It also cited right abuses, violation of rule of law, Shiite and IPOB extrajudicial killings, among others as common practices under the APC-led federal government.
Reacting to the report in a statement on Saturday, Comrade Timi Frank, who thanked the U.S. Government for exposing what he called "lies of APC government" and also urged the United Kingdom and other world leaders and Nations to conduct independent investigation into the activities of President Buhari's administration in the last three years in order to save democracy in Nigeria.
According to Frank, the anti-corruption agencies inherited by the APC's government are now being used as tools to fight opposition political leaders and anyone opposed to the re-election bid of President Buhari, in the 2019 general election.
Frank also revealed that "the current EFCC which is meant to fight corruption is now being used to negotiate and raise funds from corrupt politicians to support President Buhari's re-election bid while those that have refused any form of negotiation are being hounded and persecuted.
"One will be eager to ask why nobody around the President and in APC is under investigation or being prosecuted despite the fact that so many of them have been indicted at different times and levels?
"The trend now in Nigeria is that no matter how corrupt a politician is, once he or she defects to the APC openly declares support for Buhari's re-election, his or her sins will be forgiven immediately but the anti-corruption agencies are only effective against those who oppose the President's re-election agenda or not in the APC," Frank stated.
The former APC national officer alleged that "the current Service Chiefs can not end massive killings and all forms of insecurity in Nigeria because they are benefiting from it directly or indirectly to the satisfaction of the President."
He, however called on leaders of thought, Civil Society Organisations, right's activists, Labour Unions, religious leaders and the international community not to take the U.S. latest report of corruption and impunity under the APC's government for granted.
He also called on Nigerians to massively reject President Buhari's re-election bid through their votes during the 2019 general elections.