Abuja – The Federal Executive Council (FEC) has approved the acquisition of 150 million-dollar World Bank credit facility to support polio eradication in Nigeria.
Finance Minister Kemi Adeosun made the disclosure while briefing State House correspondents shortly after the FEC meeting, presided over by the Acting President, Prof. Yemi Osinbajo, on Wednesday in Abuja.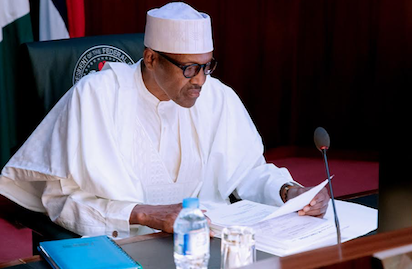 She said that the additional financing would consolidate previous investments that had paid off putting Nigeria on the verge of polio eradication.
"The objective of the project is to assist the Federal Government to achieve and sustain at least 80 per cent coverage in oral polio vaccine immunisation in every state in the country and improve routine immunisation.
"The project will be coordinated by the National Primary Health Care Development Agency at the federal level and implemented in the 12 lagging states, including Adamawa, Bayelsa, Gombe, Jigawa, Katsina, Kogi, Nasarawa, Niger, Plateau, Taraba and Zamfara.''
She said that the project had three components- Polio Eradication Support, Routine Immunisation Support and Routine Immunisation System Strengthening.
According to her, the project will help the implementation of national and state level Polio Immunisation campaigns and support the procurement of vaccines for routine immunisation.
The minister said the facility would provide critically needed funds to avoid any disruption in polio eradication activities, sustain coverage and prevent deterioration in routine immunisation.
"It is important to know that Nigeria is making significant progress on polio eradication.
"The country has officially interrupted the transmission of wild polio virus with no recorded cases in the past 21 months and if there are no cases by July 2019, Nigeria will be certified polio free.
"The proposed project will provide financial support to the government's efforts in eradicating polio.''
Adeosun said that FEC had also approved the award of contract for the supply and installation of Rapiscan Mobile Cargo Scanner-Eagle M60; training of120 officers and integration of Rapiscan Eagle M60 Scanners into Nigeria Integrated Customs Information System II.
She said that the contract, awarded to Messrs Air Waves Ltd., was worth N8.047 billion.
"Currently, there are no functional scanners in all the ports for the operations of Nigeria Customs Service as the ones previously installed are now unserviceable.
"The development has negative effect on the operations of the service.
" To solve this challenge, NCS has identified Rapiscan Mobile Cargo Scanner-Eagle M60 as a suitable option.
She said that by the proposed deployment of the scanners, NCS estimated that there would be 80 per cent improvement in the time taken to inspect cargo.
The finance minister said that the contract cost included-delivery of three units of Rapiscan Mobile Cargo Scanner Eagle M60, On-site services/support and maintenance for next 30 months after installation and inauguration of the scanners.
Others are provision of spare parts for 36 months after installation and training of 120 customs officers.
Also listed is the integration of Rapiscan Eagle M60 Scanners into the Nigeria Integrated Customs Information System II (NICIS II) and future upgrade.
Adesoun said that the scanners would be deployed in Apapa, Tin Can and Onne Ports. (NAN)