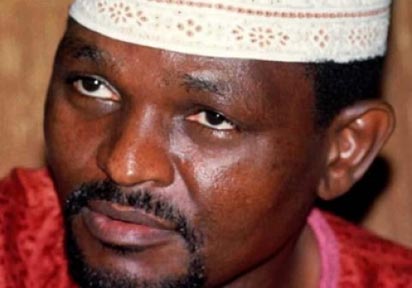 By Ben Agande
Kaduna—Former Chief Security Officer to Late Gen. Sani Abacha, Major Hamza Al Mustapha, yesterday, said the fclashes between farmers and herdsmen across the country were deliberately orchestrated by some unnamed persons  to divert attention from the present reality in the country.
Major Al Mustapha spoke in Kaduna during an interactive session organized by a Christian group, United Christian Leaders Eagle Eye Forum in collaboration with 40 Christian pressure groups nationwide.
According to Al Mustapha," just as it was in the case of Boko Haram, Militancy in the South- South, the herdsmen are being deliberately armed by some persons to cause havoc to divert attention of the masses."
He said while in prison, he gathered credible information from some 138 Boko Haram members that were detained in Kirikiri Maximum Prison, Lagos, which indicated that the Boko Haram sect was being sponsored by some people who never meant well for the country.
Al Mustapha,  said:  "They brought a good number of Boko Haram members (138) to stay with me in the prison, the information these Boko Haram members revealed to me is too weighty for me to tell Nigerians. I learnt a lot from them. I was surprised how they get arms on daily basis and to me; it is dangerous to arm a detachment of terrorists and refuse to arm the army."  Recounting his experience, he alleged that there were 11 attempts to kill him by people who  thought he knew too much.
The former CSO said during those periods when he was tortured, dehumanized, while in trance,   he encountered Jesus where He (Jesus) offered him water for survival, saying "For those who think they can persecute us, we say welcome on board.  I have forgiven those who persecuted me for 15 years of incarceration. During those periods when I was being tortured, I saw Jesus, I was given water to survive."
Al-Mustapha said: "Restructuring the country was inevitable. It must start with the constitution, which he alleged was rigged to favour some people from the beginning."
Subscribe for latest Videos