By Chioma Obinna
A few years back, it was common knowledge that many people strongly believed that family planning was a ploy by the Western world to reduce the population of Africans and render them permanently infertile.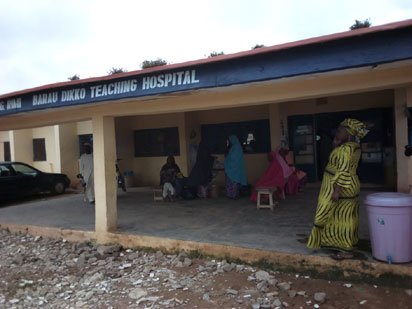 The problem was also exaggerated with the fact that many Nigerians ignorantly believed that using family planning was against their religion and cultural beliefs while some assumed that it causes infertility as well as increases their risk of contracting cancer of the cervix.
However, these perceptions have continued to limit access to family planning services and its benefits to the women, society and the children resulting  to overpopulation and unintended pregnancies across the  country.
Findings by  Good Health Weekly during field visits to some communities and health facilities in Kaduna State recently revealed that  rumours and misinformation remain significant barriers  despite efforts of the Kaduna State government in collaboration with its partners to make family planning services available and accessible at all levels.
Today, challenges such as misinformation and negative spousal attitude still fuel myths and misconceptions about  family planning in  the State.
For instance, some of the rumours making the rounds include how contraceptives like implants tend to  disappear inside a woman's body.
Some believe that when used,  implants walk round the woman's body starting from the hand to the brain, while majority of the women claimed that family planning causes cancer, others assumed that family planning can make a woman barren for life.
In one of the communities, Good Health Weekly encountered a young pregnant woman surrounded by four small children that appeared to be of same age.  Our reporter, who was waiting for a commercial motorbike to convey her to Ungwan Rimi Primary Health Centre, engaged the expectant mother in conversation and established that she gave birth to all of the children.
"I have seven children," the woman who identified herself as Hajia Hafisat revealed.
Hafisat does not believe in family planning, no thanks to the negative stories that she has heard from her peers who also shun the practice. Apparently, these stories have fuelled her fears and doubts.
"I have heard so many stories about how family planning can cause cancer and I cannot afford the cost of cancer treatment.
"I have never used any type of family planning method and I don't want to.  Some women in my community who attempted to use contraceptives later stopped because of bleeding. Some have gained belly weight.
"Another woman that used one form of contraception for three months could not get pregnant after three years.  There are others who have gained too much weight as a result of contraception.
"There are also stories that when a woman uses the implants, it disappears into her body.  A few women even told me that sometimes the implant moves from the hand into the stomach," she noted with disappointment.
Like Hafisat, 38-year-old Zainab Umar is  is also not on any family planning method. She has six children.
Zainab told Good Health Weekly that even though she is uncomfortable with the fact that she gives birth almost every year, the fear of side effects of contraceptives has kept her away from embracing the practice.
Zainab said: "The experiences of some women that I have heard discouraged me and many other women in this community from embracing family planning.
"I don't like the fact that I am not spacing my children but when I hear complaints from other women that they experience excessive bleeding, or that they either lose weight or add weight, I become afraid.
"Before one child I'm nursing is six months old, I would have become pregnant with another child.  What made me shy away from family planning is fear of the side effects, but I will try and see if I can do it," Zainab said.
Spousal differences
Apart from fear of side effects, there are women whose spouses are not particularly disposed to family planning.
Such is the case of 22-year-old Hajara who was married at the age of 13,  gave birth to six children but  lost two.
"All my efforts to take up one family planning method or another have failed. I want to take a rest but my husband has refused me taking family planning.
"I visited a family planning centre around my area twice but they refused to do it for me, insisting that I must bring my husband."
However, Hajara has not completely given up on embracing family planning as she is still hoping that her husband would change his mind.
These and other perceptions have continued to limit full access to family planning services and denied millions of women the short and long-term benefits of contraception.
But unlike Hafisat, Hajara and Zainab, 32 years old Theresa Marcus was indifferent. Theresa is on family planning.
"I have three children.  I am on family planning because to help myself because if I give birth now within a year I will take in.  When I heard about family planning I came to the Ungwun Rimi PHC and explained my case to the nurse who introduced me to it and counseled me.
"I was shown and counseled on the various types of family planning methods and I chose the one I wanted. It has really helped me."
Theresa said although she had side effects earlier but she is okay now.
"Before I started using the contraceptive, my menses used to be three days but ever since,  it is  now going to two weeks sometimes one week.
"I came back to the PHC and they explained to me why it was happening and they gave me some medicines that helped me.  Now I am okay."
Theresa says now that she was ready for another pregnancy her husband has prevented her from removing the implant.
"My last child is going to three years and half. Now, my husband is now  comfortable with it," she said beaming with smiles.
According to statistics from the Kaduna State Costed Implementation Plan, Kaduna has a population of 6.11 million which include 1.44 million women of reproductive age and the population is young and growing with 44 per cent of the population below age of 15.
Under its plan, Kaduna State is expected to achieve a Contraceptive Prevalence Rate, CPR, of 46.5 per cent from its present 18.5 per cent by end of 2018, according to the 2013 National Demographic Health Survey, NDHS.
To achieve this, the state government has made progress in ensuring availability of healthcare services that has, in turn, increased uptake of family planning. These efforts were also evident in the released 2017 Multiple Indicator Cluster Survey, MICS.
Kaduna State has boosted its functional health facility in every ward, and its contraceptive prevalence rate is now 24.10 per cent with an unmet need of 22 per cent from the NDHS 2013 CPR of 18.5 percent and unmet need 5.8 percent.
Tackling barriers and male attitude
Good Health Weekly encountered stakeholders including religious and traditional leaders, and non-governmental organizations that are working together to tackle the challenges.
The District Head, Kaduna, Doka in Kaduna North Local Government Area of the state, Bala Mohammed Tijjani however declared that there have been positive changes in traditional and religious perception concerning family planning.
According to him, family planning is better known as child spacing to clear doubts surrounding it as well as gain wider acceptance particularly when the relationship between it and reduction of maternal mortality rate was established.
"Our research has indicated that one of the major barriers is the men folks, this is one of the reasons we embark on visits to the 23 local governments in Kaduna state.  We are trying as much as possible to carry along the men folks.
"We usually bring them under one roof of their traditional rulers and community leaders. We talk to them man to man and show them the need to support their women to access these services whenever they need them.
"We intend to encourage a more mutual working relationship between the women and men whereby they sit down and talk about it and agree or disagree with the services."
Challenges of providers
A family planning provider at the Ungwan Rimi PHC, Kaduna North Local Government, Hajia Hassan Baba who attested that effect of rumours and misconceptions were not as bad as in the past, said more women were actually accessing the services than before.
But Baba however, stressed the need for more awareness.   According to her, many of the women carrying around the rumours were not on family planning and are ignorant of the topic.
"Most of the reasons are majorly rumours and misconception because if a particular client has some side effects they will discourage the other women, but the rumours and misconceptions have reduced to some extent."
Baba said the state government and family planning providers have been using the media to dispel these rumours.
"I am usually on a radio programme every Wednesday to discuss family planning live. Talk about the myths and misconceptions.  We have numerous callers from all over the state appreciating what I am doing because I have cleared their doubts about it."
However, at some of the Centres visited, there were reports of shortage of trained family planning providers, including stock outs and privacy issues. All the centres have only one provider despite the high number of women attended to everyday.
Baba, however, said the constraint now, was inadequate personnel to provide the services. Daily, she confirmed that she attends to an average of 40 to 50 women.
"Due to the workload, I close late because they come at any time they want.  Sometimes I close at 5:00 pm instead of 3:00 pm every day.
Also a family planning provider at the Kaduna State Primary Healthcare development Agency, PHC, Chikun LGA, Mrs. Fatima Jibrin said although there was a great change in the uptake following community mobilisation due to activities of partners like Nigeria Urban Reproductive Health Initiative, NURHI, lack of privacy remains a problem in her facility.
"Most of these women seek family planning secretly.   They would not want people they live with in the community to see them.  So if the partners can help to have a special place strictly for family planning it will increase the client flow.
"Another challenge we are having is the consumables if there can be sustainability and consistent supplies it will help. These women want these services free at every level.  We offer it free during outreaches but when we are running out of the consumables, we take a token from them, like N200.  Shortage of personnel is also a problem."
At the Hajia Gambo Sawaba General Hospital, Zaria, family planning focal person, and in- charge of Labour Ward, Maimuna Ibrahim Muye confirmed that family planning had contributed towards improving maternal health in the hospital.
"In this hospital, we are having less mortality. Formerly, we used to have in a month five to six deaths but now we hardly record a death even in a month.  Over the past three months, we have only one maternal death.   This is because more women are now on family planning, especially, the postpartum IUCD.   It has really improved the maternal health.
Rumours untrue, says Pathfinder
Dispelling  the rumours, Dr. Farouk Jega. Snr. Country Director, Pathfinder International ,  said there was no such thing as feeling some  movements in the body after  an implant insertion.
" A contraceptive implant  is  inserted in the  upper arm inside the surface  of the foreskin in the  upper arm. through a it is a very small or short surgical procedure that take a little time to clear after a user
"Any woman needs to know that.  If you are on injectables you need to give yourself some time before it is cleared out of your system.
Further, Farouk stated: "We have community based programmes to dispel them.  We go into communities listen to their sides and clear their doubts.
"In Kaduna, specifically, between 2000 and 2012, we had long project to expand contraceptive choices, especially in private sector and community based programme we did a lot of work with religious, leaders, market women, and young people. We were in Kafanchan, Karina, Ungwan LGAs, etc.
"It is true that some women can experience weight gain after using some hormonals contraceptives but it is not every woman.   No contraceptives that does not have side effects but that is not to say they are not safe.  The reactions are not life threatening."
There is need for providers to counsel the clients before administering because it will to a long extent reduce the misconception..  Good counselling can alleviate these rumours. Quality counselling will encourage continuation while wrong counselling will promote discontinuation among the women.
State government reacts
On how the state is tackling the issues of barriers, the Permanent Secretary, Kaduna State Ministry of Health and Human Resources, Shehu Usman Muhammed said the state is tacking the issue with education, awareness creation and communication.
"We have given the civil society groups that are faith- based a lot of opportunity to go into the communities on our behalf and to also elucidate the misconceptions for us to address. They go into the communities, listen to them and bring back to the government to discuss and address.
"We have involved the traditional rulers, religious leaders, women groups, we are also on radio programmes daily because Kaduna is a radio listening state so we go on radio live programmes and this is continuous."
Muhammed said to prevent stock outout in the facilities, the logistics management unit was established working hand in hand with the State drug management agency to ensure the commodities are distributed alongside other drugs in the state.
However, Kaduna state is not alone; rumours and misinformation about family planning are common problem in Nigeria.  To quell these rumours, health watchers are of the opinion that the state should invest more on education and awareness in the communities.
It is also obvious that with 44 per cent of Kaduna's population below the age of 15, any attempt to shun family planning may result to population explosion and this will definitely impact negatively on its economic development.