By Uchechukwu Afamefune
Experts have advised that taking 30 minutes exercise, particularly, brisk walking, avoiding problematic diets such as high salt intake and fat can reduce the prevalence of strokes and other non-communicable diseases.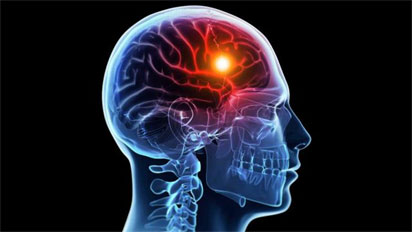 The experts who spoke during a Community-Based Rehabilitation workshop organised by Physiotherapy department of University of Uyo Teaching Hospital, Uyo,  Akwa Ibom State, also urged governments at all levels to take care of urban and regional planning to ensure that cities are well laid out to entice people to exercise physically.
A Neuro-Physiotherapist, Dr Ade Fatai Adeniyi warned Nigerians to embrace healthy and appropriate lifestyles irrespective of their financial status.
Adeniy stressed that intake of high fibre, vegetables and fruits as well as eating a healthy diet are safe ways to avert deadly diseases such as diabetes, cancer, hypertension and other respiratory diseases.
"Stroke is prevalent but it is not the only ailment that is prevalent in the community. Generally, we are witnessing very high rise prevalence of non-communicable diseases like diabetes, stroke, cancer and some other respiratory diseases; the reason is that people have shifted a lot of things about their lifestyles.
Now we know that people are not living the way our forefathers used to live.  People are not eating a healthy diet, people are not exercising, we have a lot of things that we used to do on our own in the past but people have motorised them now and all things are now being done by either housemaids or gadgets.
"People hardly exercise their muscles. People should exercise their muscles for at least average of 30 minutes."
Adeniyi, who is also a Senior Lecturer and Specialist Adviser at the University College Hospital Ibadan, further called on the government to ensure adequate security to enable people to take a walk as well as ensure proper regional planning that would entice people to want to exercise.
"There is a statutory aspect which requires that legislation would have to be made to ensure that these things are done properly.
A lot of situations prevent people from undertaking these procedures, for instance, security is one of the issues because when you say people should take a walk for one reason or the other, they feel the roads are not safe. They feel there is no space to walk around for fear of accidents, being injured or being kidnapped for taking a walk, these ones are policy issues."
Corroborating his views, Head of Department, Physiotherapy Unit, University of Uyo Teaching Hospital, Mrs Jobi  said  strokes and other non- communicable diseases  are not caused by ghosts or spirits as some believe, adding that these diseases are preventable and are neither death sentences if patients strictly adhere to instructions from health care providers.
Jobi said prevention is the best way to avert non-communicable diseases.  "If hypertension is caught in the early stage, it can be managed even without medications.
People are missing it in the area of prevention and precautions to strokes like hypertension, diabetes and reckless lifestyles.