By Udeme Akpan
Nigeria's excess oil revenue has increased from $48.3 million to $58 million per day as international oil price leaps to $76 per barrel Monday from $72.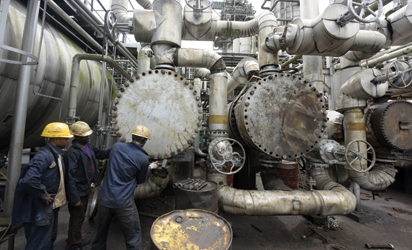 The Federal Government had benchmarked its 2018 budget earnings at $51 and 2.3 million barrels oil output.
But the oil price which had hovered at between $70 and $74 in the past few weeks, rose to $76 per barrel on yesterday, thus, causing the nation's excess oil revenue to swell.
Specifically, the price of Brent and WTI stood at $76 and $68.72 per barrel while that of the Organisation of Petroleum Exporting Countries (OPEC) basket stood at $71.75.
OPEC stated: "The price of OPEC basket of 15 crudes stood at $73.01 a barrel on Thursday, compared with $71.75 the previous day, according to OPEC Secretariat calculations."
Market watchers expect price to leap further as OPEC has predicted possible rise in global oil demand, expected to drive developments in the market.
In its latest August, 2018 report, obtained by Vanguard, OPEC indicated that, "In 2018, oil demand growth is anticipated to increase by 1.64 mb/d, 20 tb/d lower than last month's projections, mainly due to weaker-than-expected oil demand data from Latin America and the Middle East in 2Q18."