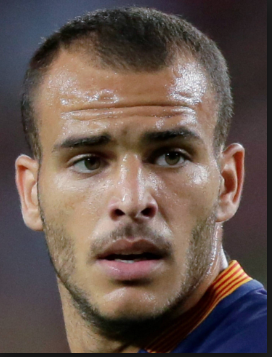 Everton forward Sandro Ramirez has joined Spanish side Real Sociedad on a season-long loan, the Premier League club have said. Sandro Ramirez
Sandro had failed to hold down a regular playing role since joining Everton in July 2017 and spent the latter half of last season on loan at Sevilla, where he did not score in 18 appearances.
Everton boss Silva had said he was keen to keep Sandro at the club this term after the Spaniard's League Cup appearance on Wednesday but the following day it was announced he would be going out on loan.
"The forward will spend the 2018-19 campaign with the Basque club, who finished 12th in La Liga last season," Everton said on their website. (Reuters/NAN)