By Pastor William F. Kumuyi
A very remarkable feature about this occurrence in the life of the children of Israel is the lesson of realisation of sin as well as God's provision for forgiveness. The event that look place is an illustration put up by the Lord Jesus Christ for us to have eternal life.
1 John 1:9 "If we confess our sins, he is faithful and just to forgive us our sins, and to cleanse us from all unrighteousness."
God is a forgiver of sins. In fact, that is His major preoccupation as long as humanity is concern and saving of soul is at stake. He will forgive you your sins, if you will come to Him like the sin laden children of Israel did and looked up; Jesus died for you at the cross of calvary; and if you look up to Him as your sin bearer, the penalty of death that would have been like a noose around your neck will be taken away. You will not perish. You will live in Jesus name!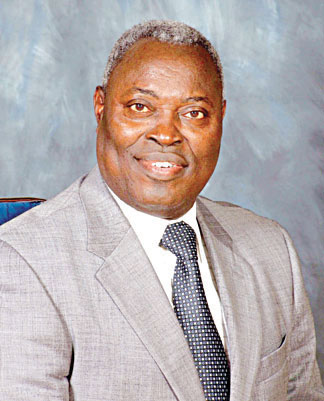 Some people have the false notion that Jesus Christ is only meant for a certain kind of race or group of people. Not at all. Just as the fiery serpent of brass that was hung on the pole was not meant for the deliverance of a single tribe, but the whole nation of the children of Israel; in the same vein, the death of Jesus at the pole-cross of calvary is not meant for a single nation or people, but the whole mankind created by God for the inheritance of His blessings and kingdom. He is the universal remedy for every sinner. In affirmation, the scriptures says that "…whosoever shall call upon the name of the Lord shall be saved."
Jesus tasted death for ever man and woman on earth as stated in Hebrews 2:9 "But we see Jesus, who was made a little lower than the angels for the suffering of death, crowned with glory and honour; that he by the grace of God should taste death for every man."
He died the death of sin for us so that we will not continue in sin and perish. You will come out of sin. You will not perish because God has made the provision of eternal life for you with Him in heaven through the death of Jesus Christ. All that remains is for you to accept Him and live the life of God.
John 3:15-17 "That whosoever believeth in him should not perish, but have eternal life. For God so loved the world, that he gave his only begotten Son, that whosoever believeth in him should not perish, but have everlasting life. For God sent not his Son into the world to condemn the world; but that the world through him might be saved."
How do you get saved without accepting Jesus into your life as your Saviour?
Acts 2:21 "And it shall come to pass, that whosoever shall call on the name of the Lord shall be saved."
You can have that salvation and eternal life God has provided today. All you need do is to look at Christ for that saving grace.
Acts 10:43 "To him give all the prophets witness, that through his name whosoever believeth in him shall receive remission of sins."
If all the prophets sent by God the Father gave a unified voice of declaration that Jesus is the only Saviour the world has been expecting, you will do yourself a whole world of good to accept Him for whom He is.
Romans 10:13 "For whosoever shall call upon the name of the Lord shall be saved." You are part of the 'whosoever' mentioned here. You cannot change the plan of God. Instead, allow the plan of God to change you so that you can be fulfilled here on earth and in eternity.
Revelation 22:17 "And the Spirit and the bride say, Come. And let him that heareth say, Come. And let him that is athirst come. And whosoever will, let him take the water of life freely."
God is calling you to come because He has invested so much on you through the person of the Lord Jesus Christ. It will be unfair for your soul, if you reject it. You will not reject it. You will not despise the call of God and the provision for your soul's salvation. As you accept Jesus Christ today as your Lord and Saviour, He will forgive your sins and take all your guilt away.
John 3:18 "He that believeth on him is not condemned: but he that believeth not is condemned already, because he hath not believed in the name of the only begotten Son of God."
Jesus is the only Son of God. He remains the only Saviour for sinners. If you reject Him, there will be no other saviour except a terrible looking indignation from God called condemnation in a sorry place meant for evil doers.
John 3:19 "And this is the condemnation, that light is come into the world, and men loved darkness rather than light, because their deeds were evil."
Those who are evil, who love evil deeds and temporarily 'hide' in their evil ways to perpetrate more evil, because they hate the good way of life and do not want God's offer of salvation, have made up their mind to perish. But I will not be like them. I will not perish.