… seeks solutions to security challenges
In line with the drive of the Edo State Governor, Mr. Godwin Obaseki, to revamp state-owned tertiary institutions to world-class solution centres, the Edo State Polytechnic Usen, will feature the Commandant, Nigerian Army School of Electrical and Mechanical Engineering, Auchi, Brig. Gen. Dickson Ehiorobo, for the school's second Eminent Scholar Lecture Series, to proffer engineering-based solutions to Nigeria's security challenges.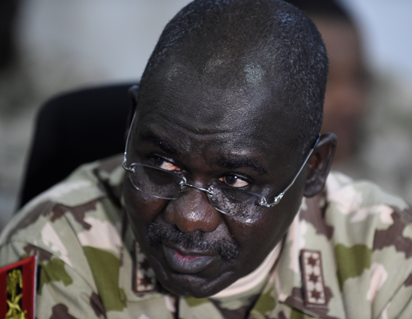 A statement signed by the institution's Registrar, Simire Cyril, said the lecture will hold at the institute's complex, with the theme: "Security Challenges and the Implications on National Development in Nigeria: Engineering Technology perspective."
In an interview with journalists, Rector of the institute, Professor Abiodun Falodun, said other military chiefs, who are invited to the lecture series include Chief of Army Staff, Lieutenant General Tukur Yusuf Buratai and the Chief of Navy Staff, Vice Admiral Ibok Ekwe Ibas.
Professor Falodun said the guest speaker for the second lecture series, Brigadier General Ehiorobo is a renowned expert in the use of engineering technology, and he will be sharing his knowledge and experience in the use of technology to address security challenges.
He explained that the lecture scheduled for September 3, 2018, is part of ongoing effort by the management of the institution to provide practical solutions to problems confronting the society, in line with current global trends.
"The second lecture series will strengthen collaboration with the Nigerian Army School of Electrical and Mechanical Engineering, Auchi," Falodun said.
Recall that in May 2018, the Polytechnic played host to Professors Eddy Erhagbe and Christian Oduma in its first Eminent Scholar Lecture Series, on the topics: Right to Education and Work: Panacea for Insecurity in Nigeria; and Polytechnic Education: A gateway for Youth Empowerment, Entrepreneurship and Sustainable Economic Development.
Falodun noted that "Governor Godwin Obaseki has thrown his support behind the lecture series and has also shown that he is indeed happy with the lecture series. The second lecture series will deepen our collaboration with the Army School as we have an arrangement for our students to undertake their internship at the School."
"During their internship, our students will assist the Army School refurbish some of its equipment. The internship will also expose our students to the industry, especially in repair of military equipment. We also have an arrangement for staff exchange between the two schools," he added.