Diamond Banks' Head, Emerging Businesses, Ayodele Olojede in this interview, speaks on the bank's approach of categorisation of small businesses and some efforts to help them over their operating challenges. Excerpts:
By Babajide Komolafe
Why are    SMEs are tagged emerging businesses in Diamond Bank?
SME is an emerging business segment. It is still evolving. It is a business segment that there is still is a lot of reforms that are ongoing because of the recognition of its importance. So it is emerging to that extent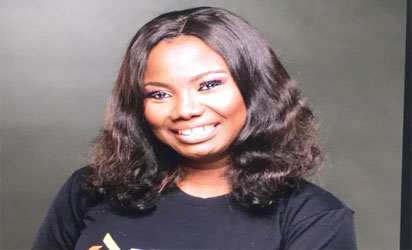 At what point in this time do you consider a business no longer emerging and have emerged?
When you have a structure, a well structured organization, you have access to people to get financing for your businesses, I mean for you to run your business and you understand what it takes for you to be able to run a business from the perspective of your managerial capacity, your sales capacity and you know how to manage your finance. Then you are no longer emerging, you are now a fully structured business.
How do you define Micro, Small and Medium Enterprises (MSMEs)?
There is no universally acceptable definition for Micro, Small and Medium Enterprises. You will find that a lot of banks will use the sales perspective because it is most convenient to measure. So in Diamond Bank we measure our MSMEs as businesses that have sales turnover of below 600 million,    and that is now further categorized into three because we recognized that there are different sizes of the business within that same sector. So we have the very small, the small and the medium. The micro is even smaller than that. We have the micro level.
So typically in      SMEs you have the micro, small and medium, and    the micro level. So for us the category of the small to the micro is businesses that have sales turnover of N60 million and below. So that is N5 million per month. The next category is about N180 million and then between N180 million and up to 600 million per annum will now be the established or the ones which we described as established.
Why do you choose to focus on the revenue of the sales than discounting the assets and number of employees?
Like I said, because it is the easiest, It is the most convenient. It is the one that is most visible. In Nigeria, typically, a one man business can be doing a sales turnover of about one billion. So if I use the number of employee I will not categorize that kind of business as SME. In fact, the N1 billion is already above my SME threshold. So the most visible, the most convenient, the one that I can see and I don't need to be looking for validation is sales because whatever it is that you route through your account with me, or you route   through other banks, if I am able to consolidate that I can get that. But the number of employees is vague and assets too. Some people, their assets are not more than their portfolio and yet they are able to generate sales that are higher than even what we have defined.
How easy is it for SMEs to assess loan from Diamond Bank?
What we have been able to do is to make it to be more flexible because we have been able to improve our understanding of how to go to and manage and serve these customers. So we are saying keep your books. I cannot be engaging with you on a loan application and I ask you how much you sell and you tell me the amount,    and I ask you to show me evidence and you say everything is in your head. So you will not be able to access finance because it cannot just be your word of mouth. I need to be able to see that all of these numbers make sense. I want to also make you understand that you know the difference between your sales proceeds and your profit,    because SMEs,  they only have one pocket for everything that concerns them.
They have    one pocket for their businesses, they have one pocket to take care of their homes, they have one pocket to take care of their family. So we need to be able to create that distinction and then determine how much money you need and how much you will be able to afford to pay back. You know, it is different from when you are lending to a Cardbury or Nestle. Where you are talking to the Chief Financial Officer;    If I am talking to you as a Chief Financial Officer I will not be asking you questions about your home expense because you are on salary.
You are paid a salary and the business is an entity. But with the SMEs,      it is hard to separate the individual who runs that business from that business. It is from the same cash flow. So we want to make sure that you understand the economics of the finances of your business enough to have the confidence that yes the capacity to pay us back our loan is not going to be in doubt. That is why I said that we are developing that bespoke lending programe. We are doing it in partnership with Women's World Banking. So far we are very comfortable because we have not recorded any loss on that portfolio.
 Have you ever funded ideas? If I have a very brilliant business idea, marketable idea and    I approach you, will you consider it for funding?
That is the positioning of our BET programme where individuals, it doesn't matter whether they are our customers or not our customers, they have very brilliant ideas that are scalable. So we gather them together, because we can't just pick one. We come up with criteria, and say, if you meet these criteria come. So you already have that idea. I mean somebody produced this. I don't know how to produce it but you know, you can still be very unsuccessful producing this, if you do not know how to sell, if you do not know how to manage your finances, if you do not know how to manage a business and so we say okay, you have this brilliant idea.
You want    to scale it up. You want to become successful? Let's give you the framework to do that while you continue to improve your skill on the production. So the idea that you have, I don't know anything about it. I am probably will just be excited and intrigued that yes this is somebody who is trying to solve    a real world problem. So to make sure that it is sustainable, I then create this programme. I give you that exposure; train you to be able to help you. That is how we work with individuals with brilliant ideas, bankable ideas and we have seen a lot of our BET beneficiaries, you know, move on to scale up their business successfully.
Is your bank part of the Development Bank of Nigeria (DBN) partnership initiative, which offers long term loan at single digit interest rate, with moratorium to SMEs?
Their pricing is not single digit. So, to the extent that their pricing is not single digit, I cannot also on-lend at single digit. In fact I am one of the banks that have been nominated to work with the DBN and I am one of the banks challenging them that I will not be able to work with them if they don't bring down their interest rate. So you cannot give me money at the same rate that I get from Jide who give me N1 million and say that I must pay him 12 percent and then expect that I will be able to help you sell your loans.
You know the access to finance challenge from the supply side of banks is the interest rate which we talked about and then the tenure. So you find out that a lot of banks do not want to lend long because of risk issues. So DBN to a lot extent have been able to solve that out.
However I still have to lend to my customers at double digit. I receive tons of enquiries from customers on DBN loan and when I talk to them,    what they are expecting is that I will be able to give it to them at single digit and I tell them please go and talk to DBN,    you will know that I cannot give you this money at single digit. However we are at a stage in our negotiation where I am still able to considerably reduce my interest rate because they have also buckled to allow me some leg room. We are also putting the pressure on them. So I am hoping that you will have that opportunity to have that interview because we all want to put them under pressure to fulfil that mandate of developing the SME market through pricing not just on tenure because they would always focus on tenure not on pricing.
Considering the source of DBN funds, the issue of lending at single digit or very concessionary rate, is it a matter of willingness or capacity?
They have the capacity but it is willingness.
Actually we have the Bank of Industry and the Bank of Agriculture that lend at    single digit so why shouldn't DBN?
You know, one of the things that a lot of commercial banks are trying to do to be able to support more SMEs is that they are getting more creative by going into some partnership and they are also using a large part of their operating expenses (OPEX) they are also providing it as CSR. When you are going into partnership with BOI, BOI I think mandates that we on-lend at 15 percent.