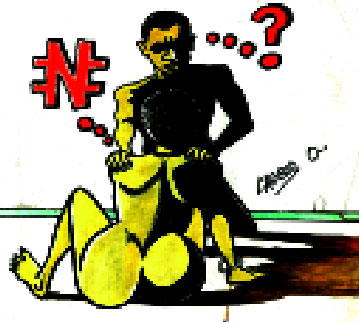 Sex
Ibadan – Chief Ademola Odunade, the President of a Mapo Customary Court in Ibadan, on Wednesday dissolved a 20-year-old marriage between one Musbau Oladele and wife, Sherifat, over sexual starvation and adulterous lifestyle.
Odunade advised intending couples and those already married to be prayerful in order to sustain their union.
He, however, pointed out that no court was interested in ending marriages, adding that this was sometimes necessary to promote peaceful living.
The arbitrator awarded custody of the four children produced by the union to Sherifat and ordered Musbau to pay a monthly allowance of N10,000 for the children's upkeep.
He also asked the plaintiff to be responsible for the education and other welfare needs of the children.
Addressing the court, Musbau said he sought for divorce because he was tired of being starved of sex and his wife's adulterous lifestyle.
"My lord, after my numerous attempts at persuading Sherifat to allow me to perform my conjugal rights with her failed, I have no other option than to approach the court and ask for a divorce.
"Before she stopped denying me of sex, I observed that Sherifat had suddenly made some incision around her waist and also washes her private parts before allowing me.
"Furthermore, she planted some charms in our wardrobe, although I do not know the reasons because she did not deem it fit to inform me or tell me what the charms were meant for.
"Subsequently, she started avoiding me because whenever I return home at night, the children will tell me that she has gone to the church.
"Later, I caught her red-handed sleeping with one of my close friends, and as if that was not enough, she accused me of using my sexual relationship with her for rituals,'' he said.
The respondent, who denied any wrongdoing, consented to the divorce.
Sherifat, who lives at Idi-Ope, Odo Oba area of Ibadan, described the plaintiff as a " cheap blackmailer.''
"The reason why I admitted to part ways with Musbau is that he is an unrepentant womaniser.
"Musbau recently joined a cult and I felt threatened. He has plunged me into a huge debt by his ineptitude because he neither caters for the children nor I.
"I also don't sleep with any of his friends," Sherifat said.
The News Agency of Nigeria (NAN) reports that the duo are traders. (NAN)