Two weeks ago, Nollywood actors, Benson Okonkwo and Cossy Ojiakor took the pages of Vanguard Potpourri by storm by expressing open love for each other. It was a romance that was well celebrated by the industry and the two lovebirds. And just when everyone was longing to hear the wedding bells, Cossy drops a bomb that may send Cupid arrows piercing through Benson Okonkwo's heart.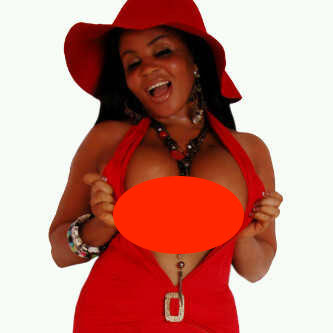 In an Instagram post,  Cossy refers to a man known simply as @Stronglikemetal  asking for her pride price and Cossy coolly replied, "Discussing my bride price with King of Bermudian … wondering what to ask from Benson Okonkwo in Naira and @Stronglikemetal in Dollars. May the best man win . @stronglikemetal not going out without a fight @bensonokonkwo he got an edge though. His early morning poems …. So romantic . ….. Have a baby by me baby. Be a millionaire," after the so-called @stronglikemetal has sent her an Instagram video reciting a poem he had composed for the boobs-totting actress.
A further check by Potpourri revealed that the @stronglikemetal is clearly obsessed with the 'Nutty Queen'. His Instagram page which is 'private' has on its profile the name of Cossy with an inscription, "Cossy Ojiakor, My Queen". And also boldly written on his wall is another caption, " Cossy Ojiakor, the sexiest woman alive".
Recall that Cossy Ojiakor had openly accepted Benson Okonkwo's proposal of love, when the latter had declared in a chat with Potpourri that Cossy is the only woman he can marry in Nollywood, citing, many reasons the voluptuous actress has caught his fancy.
And Cossy had gleefully agreed with him, saying, " Benson Okonkwo is cute, we will make wonderful babies together."