By Odogwu Emeka Odogwu
President of the first session of the 5th Synod and 2nd Bishop of Aguata Diocese, Anglican Communion, Anambra State, Right Rev. Samuel Ezeofor, has  warned the youths to desist from idol worship and patronizing masquerades in the diocese, even as he abolished the existence of local church helpers in the diocese.
This was disclosed by the President, Aguata Diocesan Council of the Youth Fellowship Nigeria (AYF) Anglican Communion, Bro Moses Nnanyelugo Akam, during the 13th annual Aguata diocesan AYF Bible study conference at St Peter's Anglican Church, Umunze.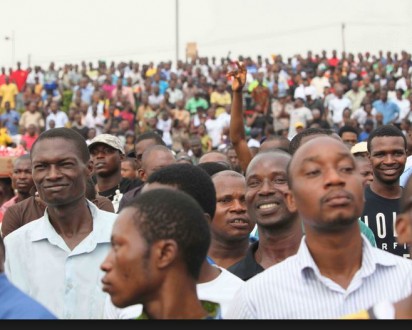 According to Bro Akam, Bishop Ezeofor also urged the youths to desist from idol worship and patronizing masquerades in the diocese. He asked those serving as local church helpers now, but still interested to apply to formalize their engagement.
Sunday Vanguard reports that Ezeofor has also abolished church wedding before traditional marriage and made Bible study every Sunday morning compulsory.
On his part as President of AYF Aguata diocese, Bro Akam abolished holding of two positions by one person in the youth fellowship, even as he mandated Archdeaconry leaders who were elected for a third term to step down with immediate effect as there is no 3rd term in AYF and it would not be tolerated.
The Aguata diocesan AYF President lamented the wanton destruction of lives and property in Nigeria by herdsmen and bandits without the government doing enough to stop the bloodletting even as he appealed to youths to register and get their PVC's in order to participate actively in the 2019 election instead of being used as tools for violence and rigging.
Bro Akam thanked Right Rev  Ezeofor , Bishop of Aguata and wife,  Chinyere; Ven Steve Nnadi, Archdeacon of Umunze Archdeaconry and others for their support for the success of the conference.