Delta State Government has described the contents of an article, The Asaba Disgrace, What a big disgrace, authored by Dr. Rueben Abati, former media aide to ex-president Goodluck Jonathan, as falsehood heavily supported with unconfirmed reports.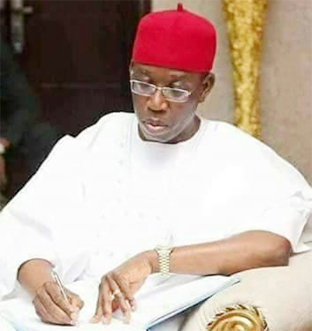 A statement by the state Commissioner for Information, Ogbueshi Patrick Ukah, in Asaba, yesterday, said that the article was a figment of the imagination of the writer,  who was not in Asaba during the recently concluded African Senior Athletics Championship hosted by the state.
Ukah said that for the article to be made public almost immediately after a similar statement by an All Progressives Congress, APC, member from the state, Prof. Pat Utomi,  on  national television stations, showed that it had political undertones.
He wondered if the unwarranted outburst of the duo was not connected with sinister plans by the Patito Gang, led by Prof Utomi,  to feed the people with lies capable of leading them astray.
He said that Abati, in haste to do his paymaster's bidding, claimed that Tanzanians protested and boycotted the championship, whereas Tanzania did not register for the competition so could not have come to Asaba in the first place.