By Oko Ebuka
The rapid increase in the cost of hauling containers from the Apapa Port to warehouses within Lagos is giving importers sleepless nights as the cargo delivery charge is now N700, 000 per container, which is over 483 percent increase against the N120, 000 charged for a 40-foot container and 80, 000 charged for 20-foot container few months ago.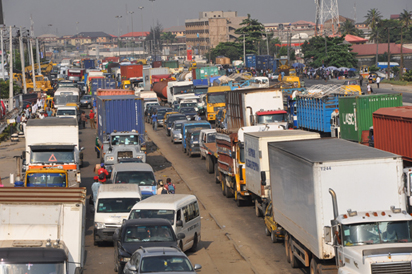 Mr. Jude Okeke, an importer and also the leader of the Association of Progressive Traders (ATP), Trade Fair Complex, posited that this situation will keep on affecting the prices of goods in the market, which will keep increasing.
He further stated that the situation wasn't as bad as it is now, and if it persists, the importers might go for another alternative which might be the only solution. "With the uncertainty in bringing cargo through the Apapa Ports, the importers might be compelled to use neighboring country's ports to ship in their cargoes", he stated.
Another importer, Mr. Emeka Amadi, equally shared his thoughts on this issue saying that the Apapa road had defied all manner of solutions.
Despite the directives few weeks ago by the Vice President, Yemi Osiabnjo, the container drivers have defiled all odds and blocked every available space.
However, they urged the Federal Government to intervene and quickly develop other sea ports in the country to ease the Apapa and Tin-Can ports for plausible flow of goods and services.