BY Udeme AKPAN
Aiteo Group has pledged to work towards securing future energy for Nigerians.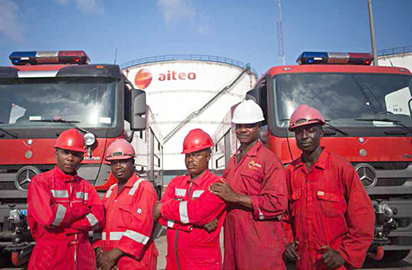 The company disclosed that: "Aiteo is one of Africa's fastest-growing energy leaders. We are an integrated energy group with a clear vision for the future and the experience and assets necessary to provide oil and gas on a regional and global scale. We discover, produce, store and deliver energy resources to marketplaces worldwide.
"We are working on opportunities to responsibly develop energy resources in some of the world's most significant basins, including the huge potential of the Niger Delta basin in West Africa's offshore fields, and of the Benue Trough.
"Aiteo Group is strategically focused on these business areas, with major prospects for immediate revenue growth and market penetration in the areas of exploration and production, bulk petroleum storage, refining of petroleum products, trading, marketing and supply, power generation and distribution."
It added: "Each of these areas holds massive potential, with global focus on the future of energy generation, significant oil and gas reserves still to be found throughout Africa, and a large number of alternative revenue streams to be found in the refinement of different petroleum products and derivatives
"With a drive towards building a high-quality asset base and significant growth on the horizon, we're well positioned to deliver long-term value for our stakeholders, as well as for our business partners and customers.
"The foundation of our growth strategy is the energy and expertise of our employees, who are committed to working with integrity as they engage and build strong links with our stakeholders in order to deliver significant mutual benefits
"We're proud of our heritage and the solid reputation of our founders – and of our impeccable track record of safe, reliable and environmentally conscious energy development."