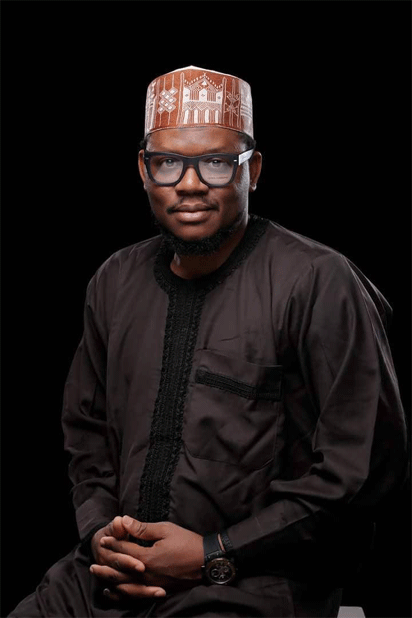 Adamu Garba, presidential aspirant on the platform of the APC, has appointed Mr. Opeyemi Oriniowo, a former Special Adviser  to the Ekiti state governor, Kayode Fayemi, an international development specialist and a Technical adviser to the APC committe on true federalism, Kayode Fayemi as the Director General of his 2019 Presidential campaign.
Adamu Garba II, CEO IPI Solutions also announced Mr. Jackson Iwuanorue as his Chief of Staff.
The announcement is contained in a statement issued recently in Lagos by Mr. Ayodele Adio, the official spokesperson and director of strategic communication for the Adamu Garba campaign.
Garba also announced the appointment of Aminu Mutawalli as the treasurer and Abba Najib, the Deputy Director General of the campaign.
According to him, Mr Oriniowo would over see all campaign activities, including but not limited to, operations, fundraising, mobilization and strategy.
"It is with great delight, I welcome Oriniowo, a patriotic Nigerian and fine gentleman to run "the people's" campaign. I'm overly confident that this exceptionally brilliant and committed team will usher me to the Presidency come 2019″
"More than anything else, Nigeria needs Leadership, something i will provide right from my first day in office. My chief priority is to lift several million Nigerians out of poverty by creating jobs and building capacity", he said.
Continuing, the Presidential aspirant, assured that his team have put together a Marshall plan that would grow the economy, deal with insecurity and strengthen Nigerian foreign policy.
"To achieve this hitherto ambitious goals, we have put detailed 26 policy objectives that would galvanize this country forward.
Our farm to factory policy that would target specific crop choices for processing, packaging, and exporting, with the intention of creating 5 million jobs across the value chain. We propose to de-emphasize politics by transforming the 6 geo-political zones to 9 geo economic zones that would be completely driven by productivity.
We will commercialize and privatize the NNPC, open our inland water ways, extend port facilities outside Lagos, guarantee the independence of the CBN, separate religion from state and reform our educational system.
Nigerians can hold me to the promises I make and without a doubt, I will deliver of these reforms. There is also need for APC to be transparent and do the direct primaries", he added.