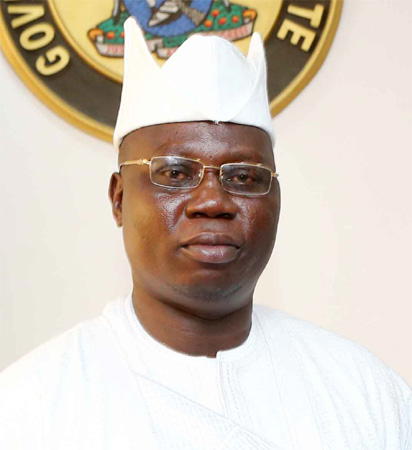 Aare Ona Kakanfo of Yorubaland, Chief Gani Adams
By Dapo Akinrefon
LAGOS—THE Aare Onakakanfo of Yorubaland, Aare Gani Adams has expressed worry over the rising trend of kidnapping in the South West even as he called on governors in the region to convene a security summit to curb the menace.
In a statement entitled: 'Still on South West Security Summit', Aare Adams said he was disturbed by Area the spate of insecurity in the South West saying it must be "fought with all powers at our disposal."
The statement reads: "Weeks after writing my first letter to all the southwest governors, prominent monarchs and stakeholders in the southwest, many killings and kidnap cases have occurred, the latest being the murder of Mr. Bunmi Ojo, a commissioner on the board of the Federal Character Commission, FCC, and the abduction of Dele Fagoriola, former  Chairman of Akure North Local Government Area, Ondo State.
"But possibly many other kidnap cases may have occurred within that same period that were not known because of the location and low profile of victims. The 'clear and present danger' is to behave as if this hydra-headed monster does not already constitute a serious problem.
As the Aare Onakakanfo of Yoruba land, whose job is to promote peace and unity across the entire Yorubaland and beyond, I feel concerned and disturbed that the matter is so serious now that some Yoruba are being abducted on the highways. If our people are afraid of going to their farms and  travelling  on the highways, then danger looms.
Due to the fact that this cancer was not given an urgent and decisive operation when it started, it is now spreading like wildfire because the perpetrators get high financial returns with less risk, unlike armed robbery which involves a lot of risks and high uncertainty.
"Kidnapping for ransom is already creating fear in Yorubaland and if our people can no longer go to farms or travel through the highways, our economy will be affected. We must wage war against kidnapping and the time for that fight is now.
"I have suggested a better solution to this menace in my first letter to all the southwest governors, the traditional rulers and other prominent sons and daughters of the race. And I have urged them all, to urgently liaise with the chief executives in Yorubaland, to convene a South-West security summit to be held in one of the state capitals. The meeting will involve, among others, traditional rulers, religious and opinion leaders, farmers, businessmen, herders and security agents in the region."