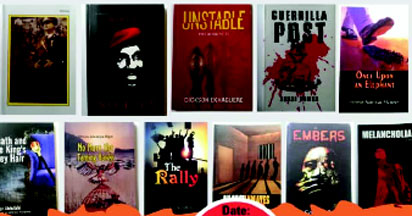 By Japhet Alakam
All is now set for what can be described as the greatest gathering of literrati in Nigeria tagged the CORA book party.
The annual book party in honour of those who make the longlist of the prestigious $100,000 Nigeria Prize for Literature (NPL) holds on Saturday, August 25 at Terra Kulture Arena, Victoria Island, Lagos by 2.00 pm.
It is organised by the Committee for Relevant Art, CORA, in conjunction with Nigeria LNG Limited, which sponsors the prize. The book party will feature reading, reviews, drama, dance, poetry, music etc.
The 11 authors on the list this year for drama include Sankara by Jude Idada ; Guerrilla Post  by Obari Gomba, August Inmates by Chidubem Iweka, Death and The King's Grey Hair by Denja Abdullahi; Embers by Soji Cole; Majestic Revolt by Peter E. Omoko; Melancholia by Dul Johnson; No More the Taming Hawks by Diran Ademiju-Bepo; Once Upon an Elephant by Bosede Ademilua-Afolayan;The Rally by Akanji Nasiru and Unstable by Dickson Ekhaguere.
CORA said the objective of the book party is to help bring the works and profiles of the finalists to larger public attention before the announcement of the three finalists.
"The objective of the Book Party as manifested in the past editions is to ensure that we bring the shortlisted writers and books face-to-face with the literary audiences so that we could create conversations around the work and the author. Since the first edition, the Book Party has become a platform through which the shortlisted writers are engaged on their work by the public," stated the CORA directorate, which has been a critical partner in the projection of the shortlisted works to the attention of the public.
Deji Toye, lawyer, playwright, poet and literary activist, will moderate the panel that will feature the 11 dramatists.