By Prince Osuagwu
No fewer than 15 Nigerian students between basic-four level in the primary school and university undergraduates will benefit from Jumia's scholarship scheme worth over three million naira.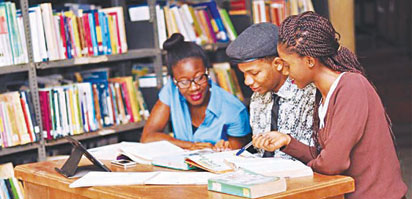 The N3.7 million scholarship scheme is in partnership with computer makers, Hewlett Packard, HP.
To qualify for the scholarship, interested students are expected to shop for any HP product above N10, 500 on Jumia App between August 13th and September 16th, 2018.
Students below 18 years must obtain consent in writing from their parents or legal guardians before participating.
Head of Engagement Marketing for Jumia, Olamide Amosu, said: "This is part of the ongoing Jumia's School Resumption campaign which will also see the launch of an Art Contest aimed at bringing out the artistic instincts in children within ages four to 15 years. He said winners will be announced via Jumia's Facebook live session and contacted ahead of school resumption. There will also be one scholarship to be won via the treasure hunt item during the campaign."
The School Resumption Campaign is targeted at students and parents whose kids will be returning to school for the new session in September. The campaign provides parents and guardians with over 500,000 school items to choose from and up to 65 per cent discounts on selected items.
Participating children in the arts contests are expected to recreate the existing Jumia logo, and the winning logo will be featured on Jumia.com.ng website for 24 hours. In addition, the winner and the runner-up will walk away with N90,000 worth of goody bags
"The logo entries will be assessed on artistic merit and creativity.
Interested children are expected to send all entries to [email protected]
The designs should be drawn using a physical drawing book, voting will start August 27 while 10 of the best designs will be shortlisted and voting for the winners will be done on @jumianigeria   Facebook, Twitter, and Instagram.