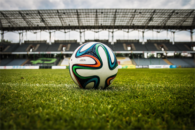 Football
Ayobami Adekunle, Ebuka Anumba and Ayobami Jegede have won tickets to represent Nigeria and join the Africa XI to train at Stamford in September 2018. The emerged winners from the final twenty two (22) players from the Rexona Street to Stamford camp competition.
The competition which commenced in May 2018, saw the participation of young footballers and enthusiasts across the country made entries with their preferred position of play both on and off the field for an opportunity to be selected to stand a chance to train at Stamford.
Following the digital draws which was witnessed by representatives from the Consumer protection Council, National Lottery board and Lagos State lottery board, a shortlist of 100 players were invited to the Rexona Street to Stamford Africa XI camp at the National stadium Surulere to showcase their skills, talents and compete for a spot amongst the top three.