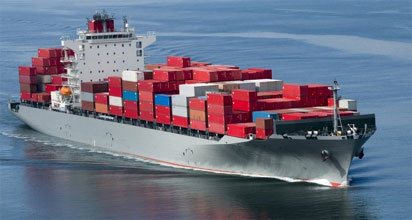 By Godwin Oritse
Nigerian Shippers' Council (NSC) and the Nigerian Ports Authority (NPA) have intervened to bring to a speedy end, the strike action embarked upon by National Association of Truck Owners (NATO).
Part of NATO's grievances is the recent tonnage regime introduced by Nigeria Ports Authority (NPA) which, according to them, will stifle their business coupled with the alleged extortion by security agents at the port environment. Another grouse is the infrastructure decay at the ports now accentuated with the dilapidated road network at Apapa ports environ.
According to one of the truckers, the recent tonnage regime introduced by NPA is a huge burden on their members given that most of their members hardly see cargo to carry.
He stated: "And even, if one sees cargo to carry, the security agents have lined up from the gate of the ports to some section of Ogun state extorting money from members.
This has contributed tremendously on why the ease of doing business introduced by the Federal Government is not achieving the desired result."
In a stakeholders meeting conveyed by NSC yesterday, the Council's Executive Secretary/ CEO, Hassan Bello, pleaded with the association to call off the strike.
He cautioned that in the present day labour movement, strike has become an aberration and does not help the economy neither does it grow their corporate or individual businesses.
At the backdrop of the strike action the NPA has warned terminal operators and shipping firms of severe sanctions and penalties for their failure to comply with existing agreement on the usage of holding bays, as a strategy to address truck congestion in the Apapa environ.
The agreement which was reached in November 2017 between NPA, shipping companies and terminal operators compelled all service providers to provide holding bays for their trucks and containers through the newly adopted call-up system.
The threat to impose sanction is part of the resolutions adopted at the end of two meetings between the management of NPA led by its Managing Director, Hadiza Bala Usman and the leadership of Truck drivers and Maritime Workers Union in response to the strike.
In a statement made available to Vanguard, yesterday, Assistant General Manager,  Corporate  and strategic communications, Mallam Isa Suwaid, said NPA has launched an investigation into the level of compliance or non-compliance to the agreement warning that "any company found to have contravened this agreement will be sanctioned".
Both the chairman of Association of Maritime Truck Owners (AMATO) Chief Remi Ogungbemi and President-General of Maritime Workers Union of Nigeria (MWUN), Comrade Adeyanju Waheed, expressed their support for the call-up system now in place for the trucks, adding that the system has sanitized traffic congestion in the Apapa axis.