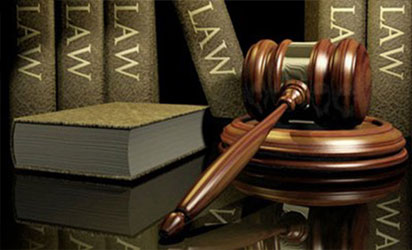 By Chidi Nkwopara
OWERRI—A member of Imo State Judicial Service Commission, JSC, Dr. Livy Uzoukwu, SAN, has expressed regret that judicial officers, in this day and age, still use long hand in recording proceedings in most Nigerian courts.
Dr. Uzoukwu, who spoke exclusively to Vanguard, when chairmen and members of the state Customary Courts took their oath of office, also described the situation as "very shameful".
"It is so shameful that in the 21 Century, most judges are still recording proceedings in long hand. It is so shameful and antiquated that nobody can ever believe that this can still obtain under the current situation", Uzoukwu lamented.
It was his considered opinion that recording proceedings in long hand causes a lot of delay in justice dispensation.
"It is not good enough. It is too primitive. Proceedings that should take about 30 minutes to hear will end up taking hours. With electronic recording, lawyers and litigants talk and within a short time, judgment is delivered", Uzoukwu said.
Answering a question on the level of dilapidation of court buildings in the state, the JSC member said: "We are hopeful that some remedial works or outright reconstruction will commence on them. The Chief Judge is in touch  with the administration to see that the courts are renovated."